Tuesday August 30, 2016
"It's the logic of the land that defines his dream as a winemaker."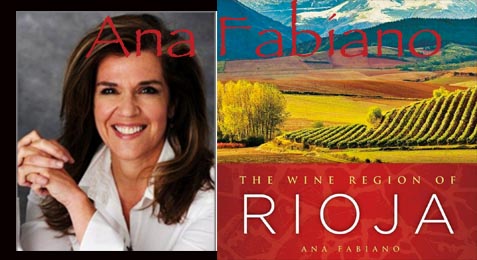 I didn't expect to fall in love with Riojan wines – but I have – hook, line and sinker. My conversations with Ana Fabiano, reading her gorgeous book and ultimately testing the wines and pairing them with recipes have made me a big fan.
What is most attractive is the region itself. Wine-making in Rioja goes dates back nearly 1200 years. The region is steeped in history, tradition and culture, creating a keen sense of place and giving the wines their terroir. Riojans are aligned with the land. Wine-makers are bottling their great greatparents vineyards. Wines are treasured and the rituals are protected and respected. For example, the Muga family tree extends back 500 years. This is pretty amazing when thinking about the US wine industry.
Rioja is 70 miles long by 30 miles wide.The region is still in the hands of the people, unlike the US whose wine industry is in the hands of foreign investors or celebrity money.
Ana shares that there are strict regulations by the Rioja Regulator Board as it governs the aging categories. I paired a wine from each of the aging categories with a recipe and did a three-part interview series with Ana Fabiano.
The wines and recipes:
Chicken, Chorizo and Potatoes paired with Ostata Crianza
Riojan Gran Reserva with Nana's Anchovy Roasted Lamb
Vina Zaco Tempranillo with Pasta Bolognese
Rioja Murvieta Reserva with Mushroom Risotto
Muga Rose with Sauteed Scallops
Rioja Blanco with Fettucine with a Lobster Tomato Basil Cream Sauce
The radio interviews:
Ana Fabiano and the Rioja Wines of Spain - Part I - Ana Fabiano shares the history of the Riojan Wine Region of Spain.
Ana Fabiano Roija Wines of Spain - Part II - Refreshing Sips of Rioja Wine with Ana Fabiano
Ana Fabiano Roija Wines of Spain - Part III - Ana Fabiano talks about the royal reds of Rioja.