Tuesday December 15, 2015
Do you think your family is dysfunctional?
Do you have crazy siblings, parents or relatives?
Do you feel sad, thinking that other people have normal families, especially during the holidays?
I want to set the record straight. Heirloom Meals is not about perfect. It's about memories and food and how those memories connect us to our past and are a bridge to our future. And how our food memories have shaped us.
Family is my true north but it is by no means perfect. In fact, my family has ugly warts everywhere. And believe me you, I have fantasized about having a Donna Reed family - one that joyfully gathers, plays touch football at Thanksgiving, and is fully functional, communicative, non-judgemental and loving.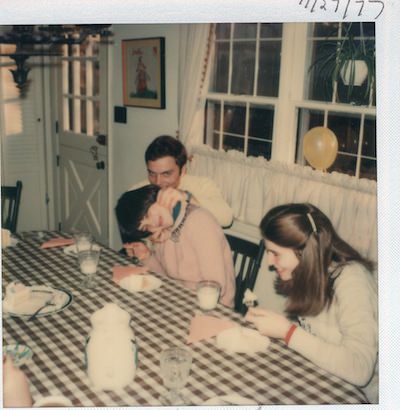 Hollywood and Madison Avenue have penetrated my psyche. They sell a perfect version of perfection. Many of us (me) have used this perfection standard as a role model from which to measure our families.
I am guilty of wishing I belonged to a different family at times. Afterall, I grew up in a three-generation Italian-American household with the extended family that looked like it was out of central casting for the Sopranos. Growing up in Pelham, NY which at the time was predominantly WASP and Irish Catholic, I longed for what I imagined my friends were experiencing. Perhaps that football game. Or even roast beef with yorkshire pudding.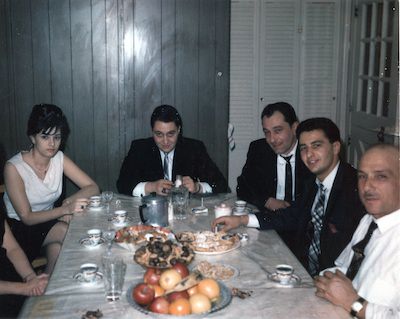 Fortunately we grow up. And we develop the perspective to appreciate and love all the things that were cringe-worthy as kids. I believe all families are quirky and deal with drama in one form or another, have screwball relatives, and experience bad behavior. Let's get over it already!
With all their flaws, odd habits, political biases, quirky behaviours - they are my family. Part of my unique fabric. I don't even like some of them. But there is something in me - a deep-seated love, a common bond, DNA - whatever - that calls me home to that familiar dysfunction - to the faces that carry vestiges of my ancestors, to the beings who I shared most of my meals with for the first 18 years of my life. There among the chaos is a sort of peace, a comfort. An unspoken truth. My roots.
As I excavated the recipes and memories of family meals and recipes, I began to understand who I am, where I came from and gained a deeper sense of belonging. So my plan is to show up at family holidays with love and joy in my heart, accept the behaviours that I cannot change, and not crave Donna Reed's family. That's my goal. I will bring joy, not judgement. And honor everyone's warts!
May you too find a way to love and cherish your perfectly imperfect family.
Love,
Carole
PS If you want to excavate those family recipes and discover how the process of connecting to your past really heals you, please consider joining the next Heirloom Meals Recipe Project Workshop.