Sunday November 29, 2015
With Black Friday and Cyber Monday encouraging us to buy a myriad of things from shoes and cashmere sweaters to household items, I sit and wonder, do we really need all this stuff?
I'll confess, I have amassed my fair share of stuff. I am a clothes horse for sure; I love trinkets, fine china and vintage collectibles. Oh and shoes!!!
Last summer, I helped my parents move which provided the impetus for a massive decluttering project. My stuff was clogging up the works! I needed to take stock. I donated bags and bags and bags of clothing, shoes, trinkets and redundant kitchen items to local charities. And boy did it feel good!!
What I began to realize that life isn't about stuff, it is about moments!
Moments around food and family.
As you know, it has become my life's work to chronicle such moments. In a recent NY Times article by Kim Severson, titled "A Mother's Cookbook Shares More than Recipes," Kim expresses, "The worn pages of a cookbook have a unique ability to drill into a place where food memory mixes with love and loss." Oh, how true that is.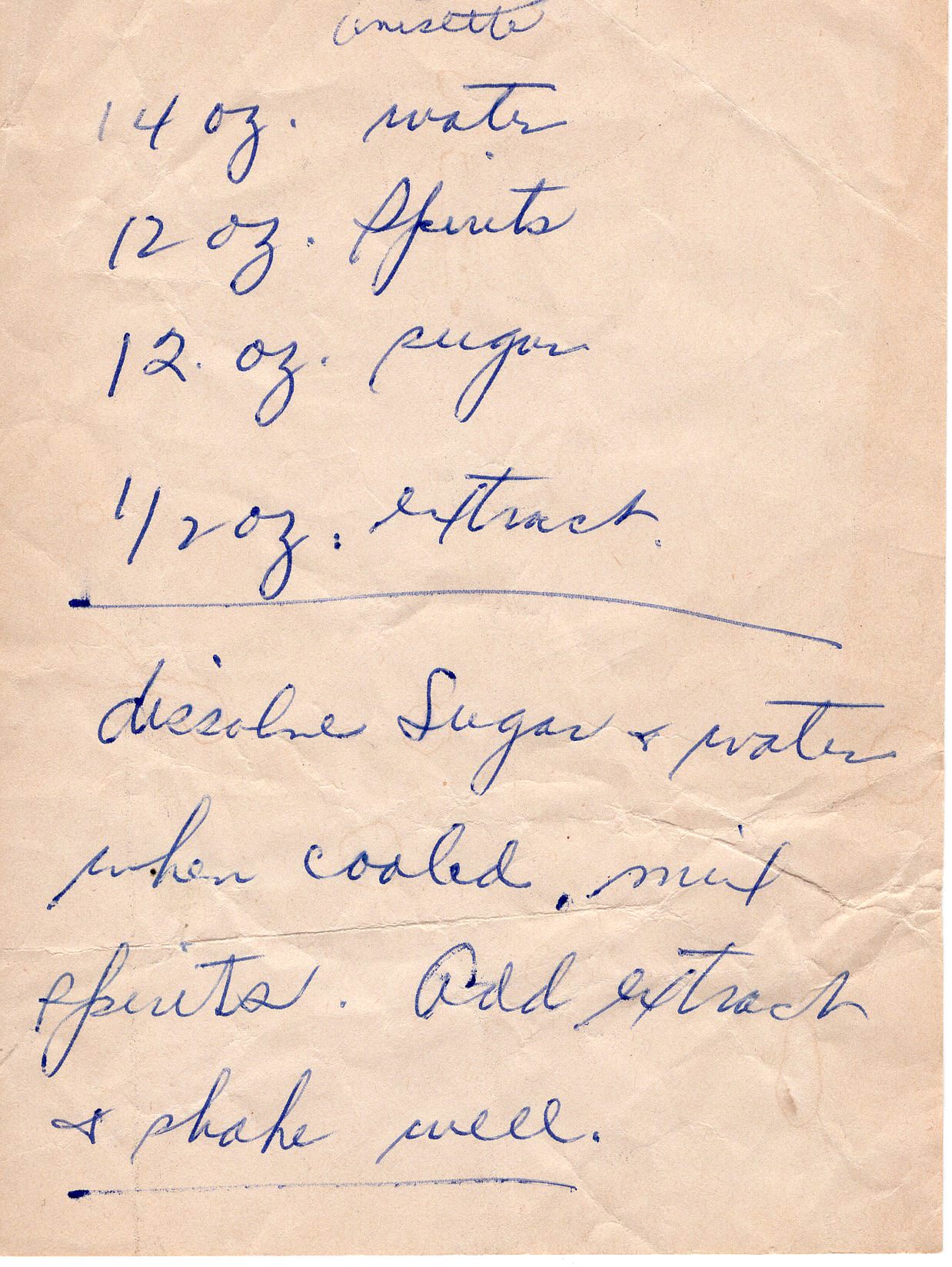 As I hold my Nana's worn recipe notes, her handwriting alone brings me to my childhood kitchen. Who knew Nana' recipe box and bags stuffed with magazine and newspaper clippings would become my most treasured possessions. These pages, as Kim Severson so aptly reminded me, bring me love, a pang of nostalgia and rich memories.
So as I whittle my stuff down to what matters and try to become less of a victim of Madison Avenue, I find myself thinking of a Dr. Suess Quote:
"Sometimes you will never know the value of a moment, until it becomes a memory."
Our memories are our heirlooms, forever. May you enter the holiday season open to turning moments into memories, especially in the kitchen.
Love,
Carole
----------------------------------------------------------------------------------
Registration for the January 11th start of the Heirloom Meals Recipe Project is OPEN!!