Saturday June 13, 2015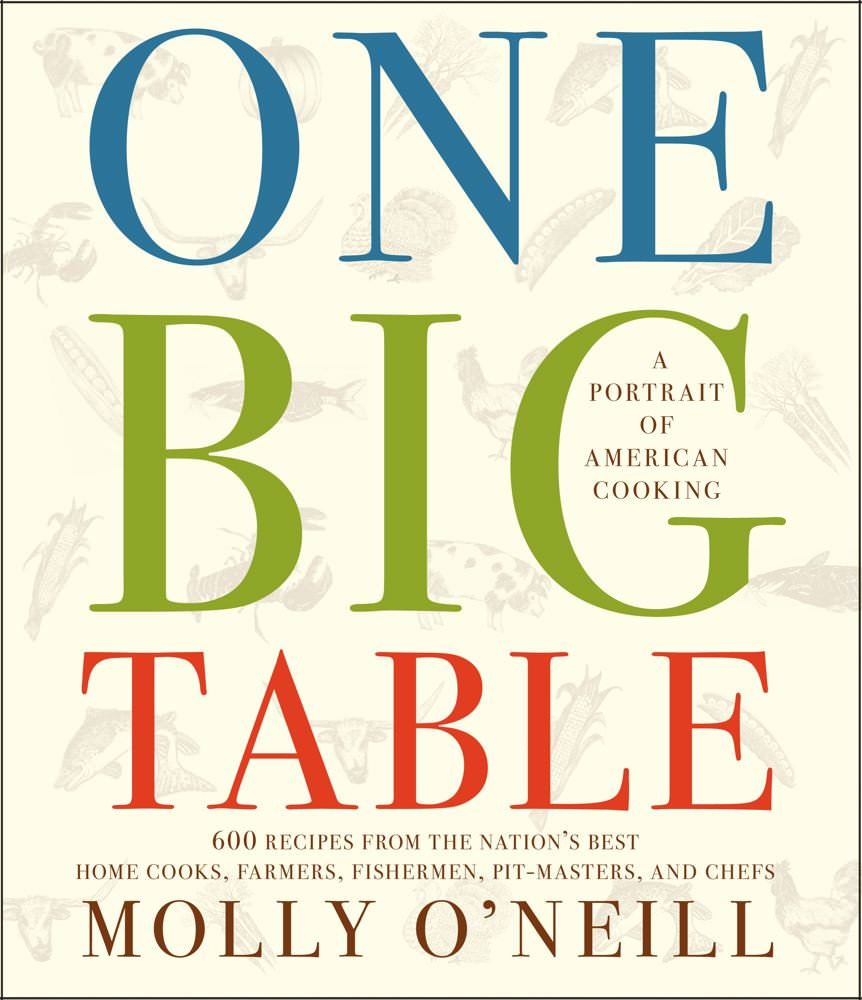 One Big Table
The American tradition of cooking at home is a practice that has been threatened by our modern-day mindset of emphasizing convenience as our primary goal. Molly O'Neill spent ten years collecting recipes and stories from across America, investigating whether or not this custom had really been destroyed. Thankfully, through her many miles covered and the countless stories shared with her, Molly discovered that across the country, Americans are still honoring their heritage with the foods that give their family a place on the map.
She compiled these findings into her book One Big Table. It is part-cookbook, part-reference guide, and party-history book. However, Molly herself gives the most comprehensive definition, describing it as a well-balanced portrait of American cooking.
My favorite section is titled "Bread: An Unrefined History", which highlights one of my favorite spots as a student as Smith College, Hungry Ghost Bread. It dedicates an entire page to the bakery's history, and goes into detail about the steps the owners, Jonathan Stevens and Cheryl Maffei, have taken to establish themselves as a self-sustainable business. The book's dual focus on recipes and stories is shown in Molly's supplementing the bakery's background with a recipe for the owners' friend's, Jamie Pagana's, Rich and Herby Cornbread. The experience of enjoying this "soul-satisfying companion to hearty soups and stews" will be enriched by knowing the story behind its creation.

This is the ultimate Heirloom Meals cookbook. Not only does it share the foods indicative of a nation ground in culinary history, but it also includes their stories, advertisements of ingredients from the period, and the family photos which show the many people a recipe can touch.