Saturday August 01, 2015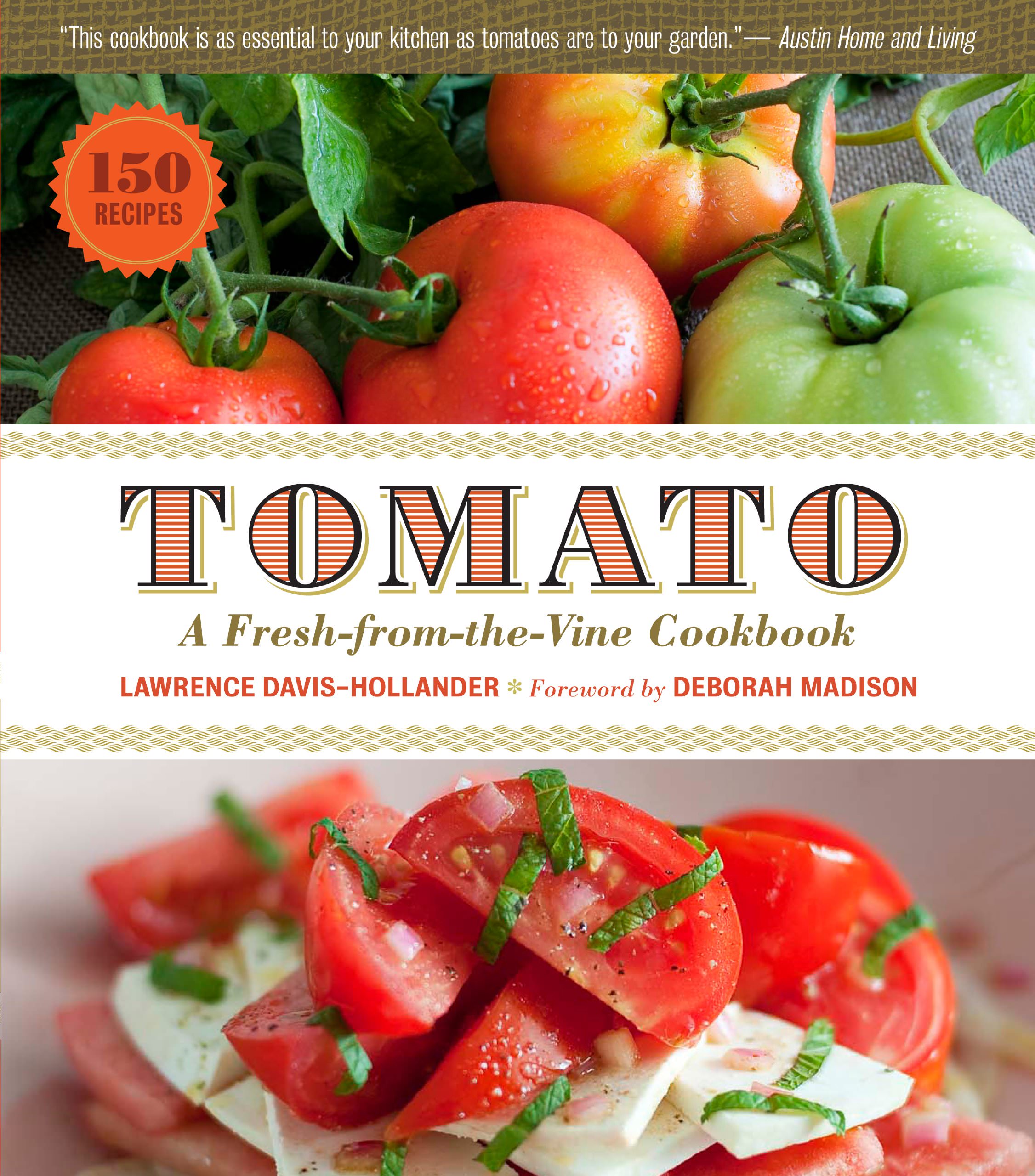 Tomato: A Fresh-from-the-Vine Cookbook
Tomatoes are often seen as the humble fruit, taking the backseat to more vibrant and exciting options like artichokes, asparagus, or peppers, but when they're picked at the height of summer, they possess a flavor complex in its simultaneous sweetness and acidity, that is made all the more delicious with just a single sprinkling of salt.
Author Lawrence Davis-Hollander understands this in his cookbook Tomato, and gives us visuals accompanying his recipes which exhibit the fruit's simplistic beauty. His recipes center in upon the tomato to give them interest and depth, showcasing a spectrum of different varieties as the base to sauces and salsas, allowing any heirloom paste tomato to be the focus of his Italian-Style Fresh Tomato Sauce, what he calls a "basic, unadorned recipe." The flavors are anything but boring though, as Hollander's restraint in the number of ingredients allows you to taste the delicious quality of a freshly-picked tomato.

As the founder of the Eastern Native Seed Conservancy, Lawrence highlights not only the taste of the tomato, but the importance of their preservation alongside preserving our traditional eating experiences, saying that coming together for a meal "... is a legacy that needs to be passed down to our children and reinforced at home. The hearth was and is the gathering place for family and friends. Eating is one of the most basic and pleasurable experiences as human beings." Lawrence captures the essence of his work at the seed conservancy and his passion for heirloom tomatoes in his book. It is informative, inspirational, useful and beautiful. Go out and find those heirlooms, get Lawrence's book, and enjoy eating tomatoes to your heart's content!