Monday March 21, 2011
I can't believe it's come and went...My Mom, Jen and I had so much fun developing the recipes and sharing them on the demo stage at the Boston Flower Show.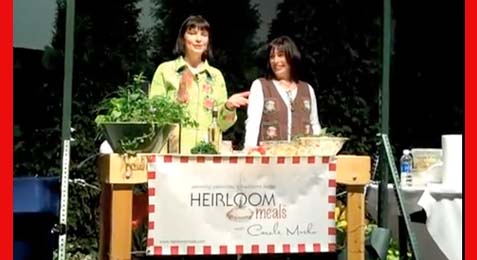 On the Menu right out of our container garden:
Pesto Rubbed Grilled Pork Tenderloin
Strawberries in Mint Simple Sugar.
If you missed seeing us in person - enjoy the demo here!! See you next year.....