Tuesday March 19, 2013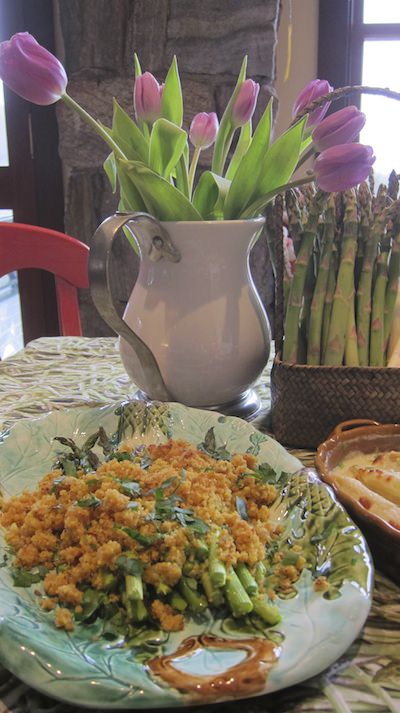 Sometimes you have to bring spring to the table to fight off the when-will-winter-ever-end blues! For me tulips and asparagus seem to do the trick. With asparagus as the spring vegetable that symbolizes the start of the gardening season and tulips as the mid-spring season flower, you can't help but have hope!!
And for me, I scored BIG at the Boston Design Center a couple of weeks ago and found a deeply discounted Victorian Majolica asparagus dish to finish off my happy table. I think in a prior life I made porcelain or pottery as I am drawn to dishes, pottery, plate ware, etc. any time I go into an antique shop. This plate is the icing on the cake as it shows off my asparagus polonaise while adding complimentary color and style.
What inspires your spring tabletop design?