Friday December 16, 2011
Nostalgia is the word for the holidays.
When I was a little girl, my Mom threw a party for me and my friends - "Come Carol with Carole". My Dad would print up the songbooks for all of us to use and we would head out into the neighborhood and ring people's doorbells, wait for them to answer and then launch into a Carol. It was so much fun. We didn't want money or applause; we were spreading the joy of the season.
We ended up back at our house for cookies and hot chocolate. The cookie platter was full of pignolis, biscottii, sugar cookies, snow balls, cream puffs and more. Oddly, the biscotti and pignolis were harldy ever eaten by us kids. And I bet the adults were secretly happy.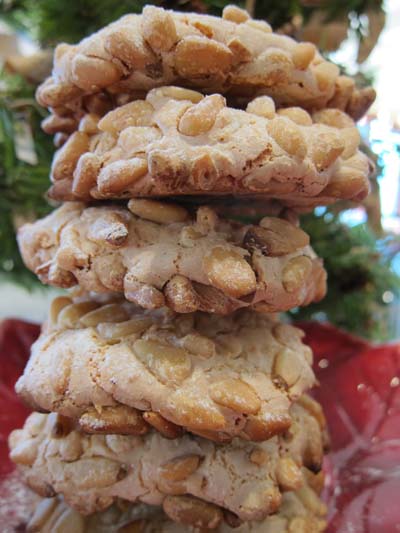 I am glad I am an adult now! I made pignolis last weekend and was so happy to make something that Jim could eat too as they are gluten-free!