Monday December 27, 2010
Just wait a few hours and look at the difference!!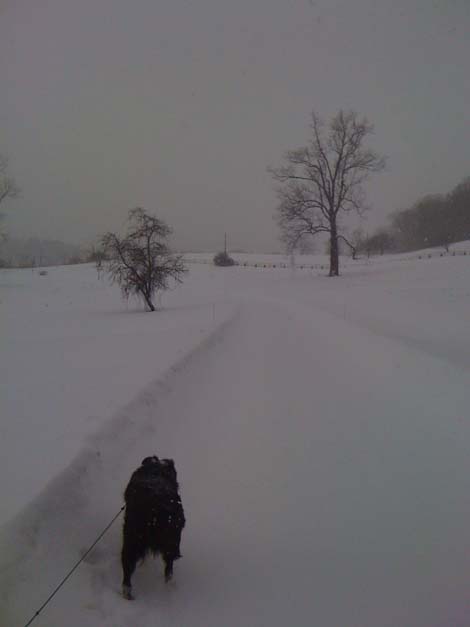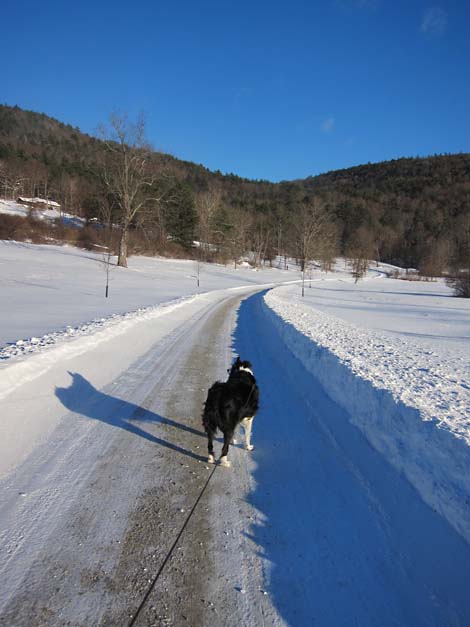 Amazing that these 2 photos are from the same day!! During the time that it took for the weather to transform from stormy to sunny, I planned and wrote/typed my recipes for the segment I will be doing this coming Thursday on WWLP-22 News in Springfield, MA on the 11 am show of Mass Appeal.
Here's my menu:
A New Year's Eve Menu
Simple, yet sophisticated, this do-ahead menu will allow you to enjoy your guests and ring in the new year with style! And in keeping with Heirloom Meals, I am sharing recipes that my Mom, sister, Jen, and I have used, developed and refined over the years for various parties that we throw.
Creative cheese platter - local cheeses, olives, sliced fruit, nuts
Guacamole and chips
Beef Tenderloin en croute with mustard sauce
Savory Sauteed Shrimp
Arugula Salad with Mustard Vinaigrette
Mom's Mystery Dessert
Proseco