Sunday February 27, 2011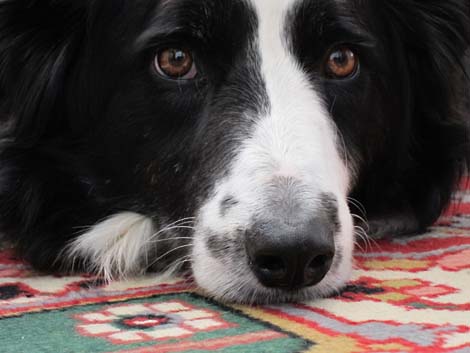 My heart opens with unconditional love for Burt. And I believe it is returned to me. He is my ever-present companion. And he can truly communicate with me. I know exactly when he wants to go outside for some spring water or to do his business. He knows when Jim is about to build a fire - he see Jim carrying the kindling and he darts into the living room to claim his spot in front of the fireplace. This photo was snapped in the kitchen while I was making chicken soup - he was just hanging with me!!
I LOVE LOVE LOVE my doggie!!