Saturday June 20, 2015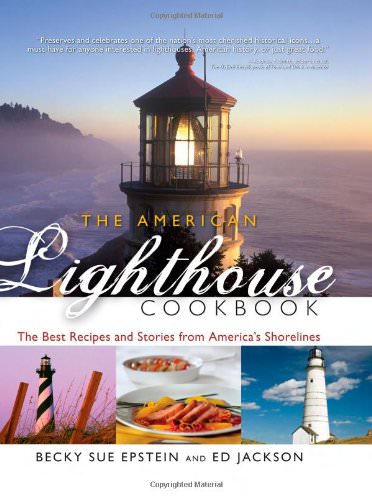 The American Lighthouse Cookbook: The Best Recipes and Stories from America's Shorelines
We visit lighthouses for the charm of their unique structure and the scenic beauty of the sea. However, little is known of the lighthouse keepers themselves. Becky Sue Epstein gives a voice to these arduous workers through the recipes representing the foods they and their families relied upon in The American Lighthouse Cookbook. The book will give you a new perspective on these little-known figures; its incredible menus will encourage you to buy locally and depend upon the land just as their demanding schedules forced them to.
In its pages, the stories of different lighthouses along our country's coasts are highlighted, going into detail about their individual characteristics and particular pasts. Chef Ed Jackson, who developed the majority of the book's recipes, supplements these backgrounds with menus inspired by the foods and cooking techniques native to that region. You'll find Sautéed Fiddlehead Ferns and Asparagus alongside boiled Lobster with Melted Butter to feature the flavors local to the coast of Maine. Also included is a "Dinner for Company" menu starting with a Hearts of Palm Salad with Grapefruit Vinaigrette, finished by a Key Lime Pie to show the mix of cooking styles true to Mayport, Florida.

By exploring so many geographical locations and representing them through the foods native to their region, Becky Sue Epstein creates a culinary adventure for those readers wishing to be swept up by the lighthouses' history and romance. The American Lighthouse Cookbook impresses upon its readers a lifestyle which relies only upon locally-gathered ingredients. It shows that food is a statement of how we eat, an indication of where we come from, and an expression of who we are.