Friday November 20, 2015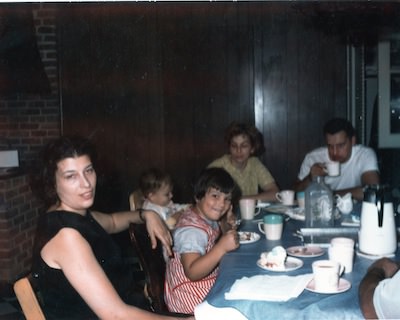 Recipes without stories are like pasta without sauce - bland, unremarkable, and generally, not memorable. If you are like me, most of my family's recipes are special because of the memories I associate with them. They are time capsules, or triggers that take me back to a place and time.
With Thanksgiving and the holiday season around the corner, I begin to crave my Nana's manicotti. (Because, you know, Italian-American's eschew turkey in favor of PASTA.) Or, perhaps, our Sweet Italian Sausage and Bread Stuffing. My stomach is growling with the thought of such delights. The smells and flavors are woven into my DNA. Just the thought of these two dishes conjures up visions of my Nana cooking, and all the holiday family gatherings of my youth.
Is there anything other than food that connects us so powerfully to our roots? Such food memories ground me. They give me perspective; a sense of belonging. I belong to a clan - a family with tentacles of relatives and friends. As you know, capturing these memories has become my life's work.
Finally Wrote My Own Heirloom Cookbook
The journey of collecting my family recipes and stories was emotional and healing. It allowed me to reconnect with my roots and value my life as seen through the lens of memory and food. To touch and feel the pages with my Nana's and Mom's writing, and put together our story through recipes and photos is an unparalleled gift that I can share with my loved ones and for posterity.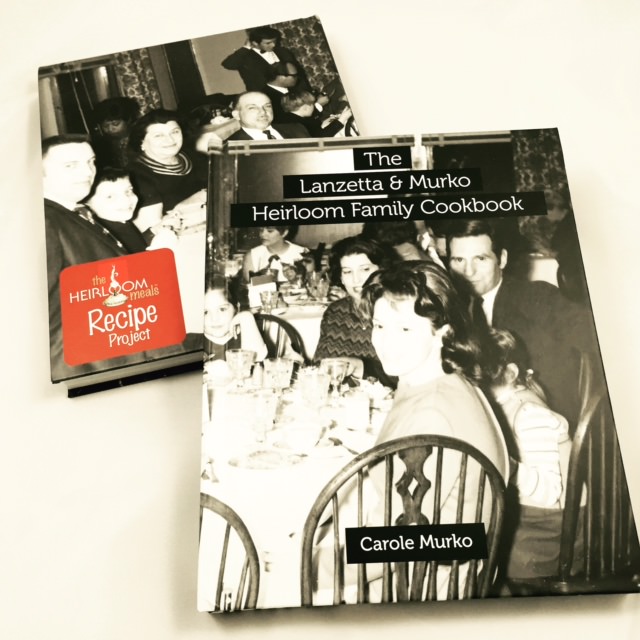 Helping You Write Yours
I created the Heirloom Meals Recipe Project to make the journey of writing your family food narrative and collecting your recipes and photos, fun, interactive and productive. The objective of the live, 8-week "done-with-you" workshop, is to produce a gorgeous four-color hardbound book - you heirloom family cookbook - your legacy.
Would you like to walk down food memory lane with me and create your very own heirloom recipe book? The next workshop begins on November 24th - only a few spot left!
WIth Delicious Memories,
Carole