Thursday February 03, 2011
Our first little guy was born this sunny afternoon with some assistance. Mom and ram lamb are doing fine. He weighed in at 13.5 pounds - a big boy!! Here he is taking his first nap.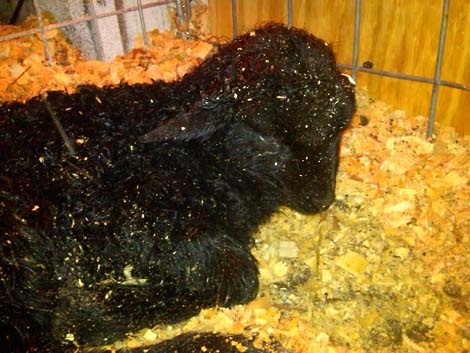 Our hoophouse collapsed due to snow load the night before I was going to clean off the roof - does that coiunt as adding insult to injury or just bad timing? No injuries, but we'll have to dig it all out and replace it asap. The critters out in that pasture will just have to tough it out until then.
Shearing tomorrow! If you want to volunteer and come help, drop me a line. The more hands the merrier.