Friday October 24, 2014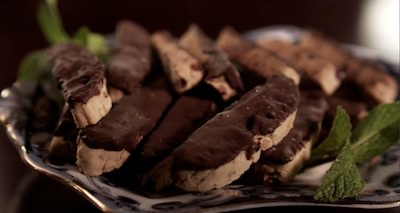 Come spend the afternoon in the Heirloom Meals Kitchen in Stockbridge, MA, learning to make 2 traditional Italian Christmas Cookies:
- Chocolate Dipped Biscotti
- Pignolis
Leave with a tin of pignolis and a beautiful plate of biscotti, ready to give away or share with your family.
We will have fun. We'll enjoy Christmas music in the background and we'll enjoy homemade eggnog and mulled cider while we work.
December 7th, 2014 - 1pm - 5pm $60 per person, limited to 12 participants.
Click here to pay, call 413-298-0173 to reserve your spot, or send check to Heirloom Meals, PO Box 1532, Stockbridge, MA 01262. Once you are signed up, we will send you the address and directions.