Thursday November 10, 2011
In the spirit of thanks, and, in particular, thanking my sponsors, this week's post is dedicated to Hearst and Sears/K-Mart. They go hand in had because Sears and K-Mart are the exclusive retailers of the Country Living Magazine branded product. And, as you may figure - Country Living is one of the Hearst Magazine titles! Country Living is one of my favorite magazines because it provides great inspiration and tips for creating an inspirational country and heirloom look. In fact, the tabletop that is shown in the special has many of the Country Living products - the table cloth, plates, napkins and many of the serving pieces including the chicken butter dish, and gravy boat.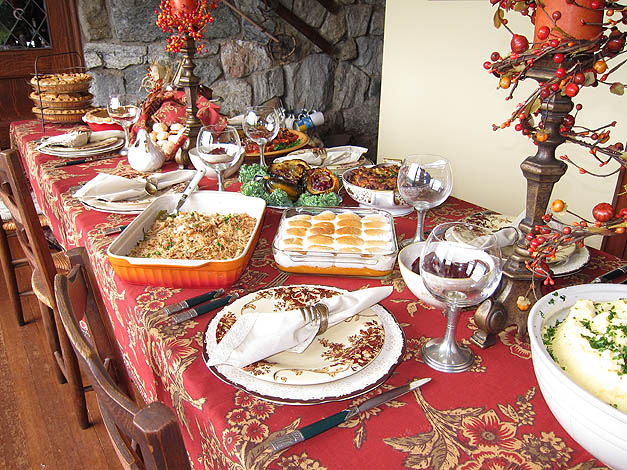 Thank you for your lovely magazine and for creating and selling affordable products to create an heirloom tabletop look!