Thursday June 28, 2012
Today is National Tapioca Day! For that reason we are taking a break from Farmer Thursday to celebrate. Over the span of June, we continuously sought out original recipes that included Tapioca, and well we never received any responses. So instead we borrowed a recipe from Bob's Red Mill Natural Foods for an Old Fashioned Tapioca Pudding:
Ingredients
1/3 cup Small Pearl Tapioca
3/4 cup Water
2-1/4 cups 2% Milk
1/4 tsp Sea Salt
1/2 cup Sugar, divided
2 Eggs, separated
1/2 tsp Vanilla
Directions
Step 1: Soak tapioca in water for 30 minutes in a 1-1/2 quart saucepan. Do not drain remaining water, if any.
Step 2: Add milk, salt, 1/4 cup sugar and lightly beaten egg yolks to tapioca and stir over medium heat until boiling. Simmer uncovered over very low heat for 10-15 minutes. Stir often.
Step 3: Beat egg whites with remaining 1/4 cup sugar until soft peaks form. Fold about 3/4 cup of hot tapioca into the egg whites, then gently fold mixture back into saucepan. Stir over low heat for about 3 minutes. Cool 15 minutes then add vanilla.
Step 4: Serve warm or chilled, plain or with fruits, nutmeg or coconut mixed in. Makes 3-1/2 cups (4 servings).
Once this delectable treat is finished, we encourage garnishing it with fresh nutmeg for flavor.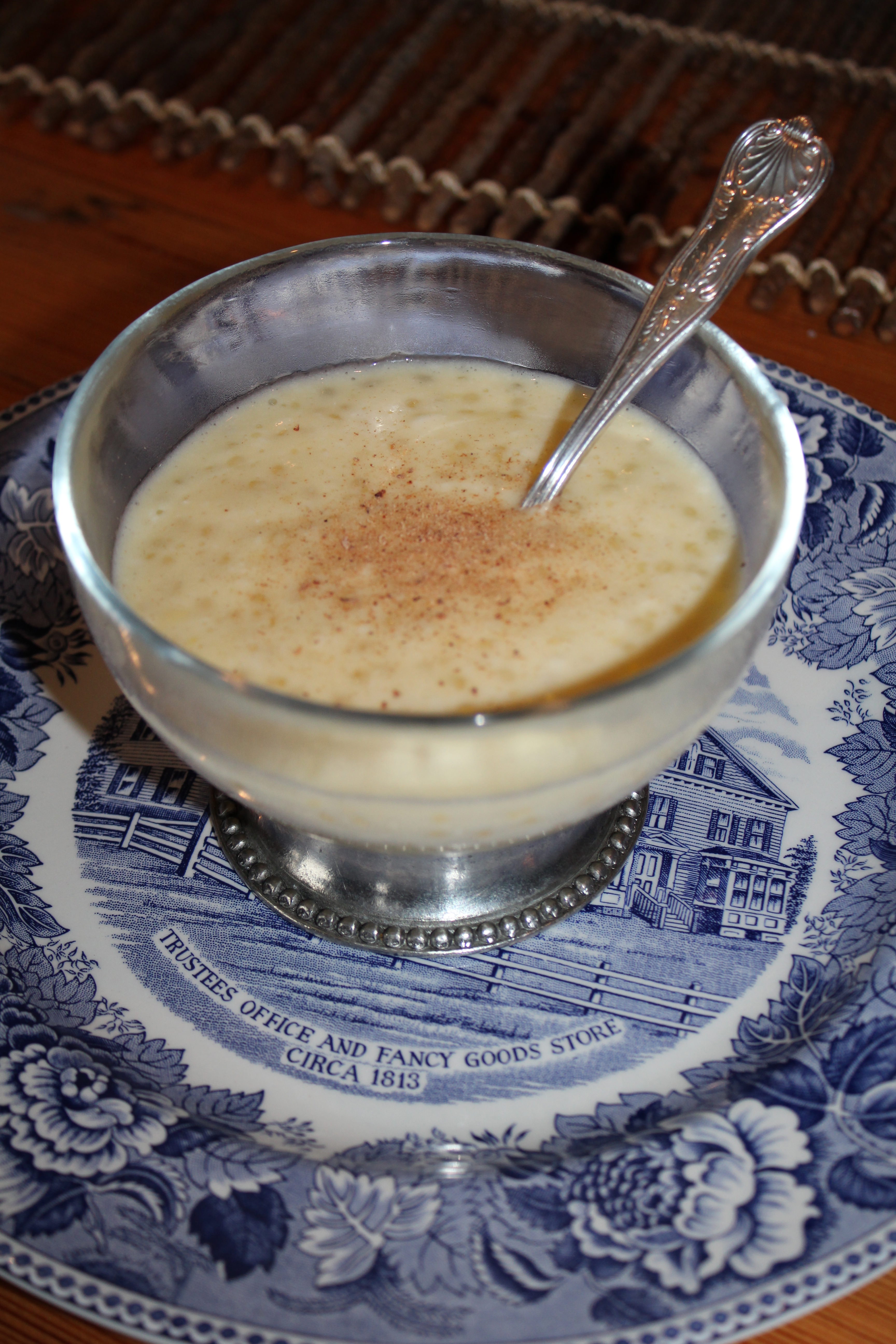 The next step is to enjoy, and that is something we all did here at Boulderwood.