Tuesday July 19, 2011
I now have a roost of beautiful baby chicken dishes to go along with the "mother" red chicken roasting dish.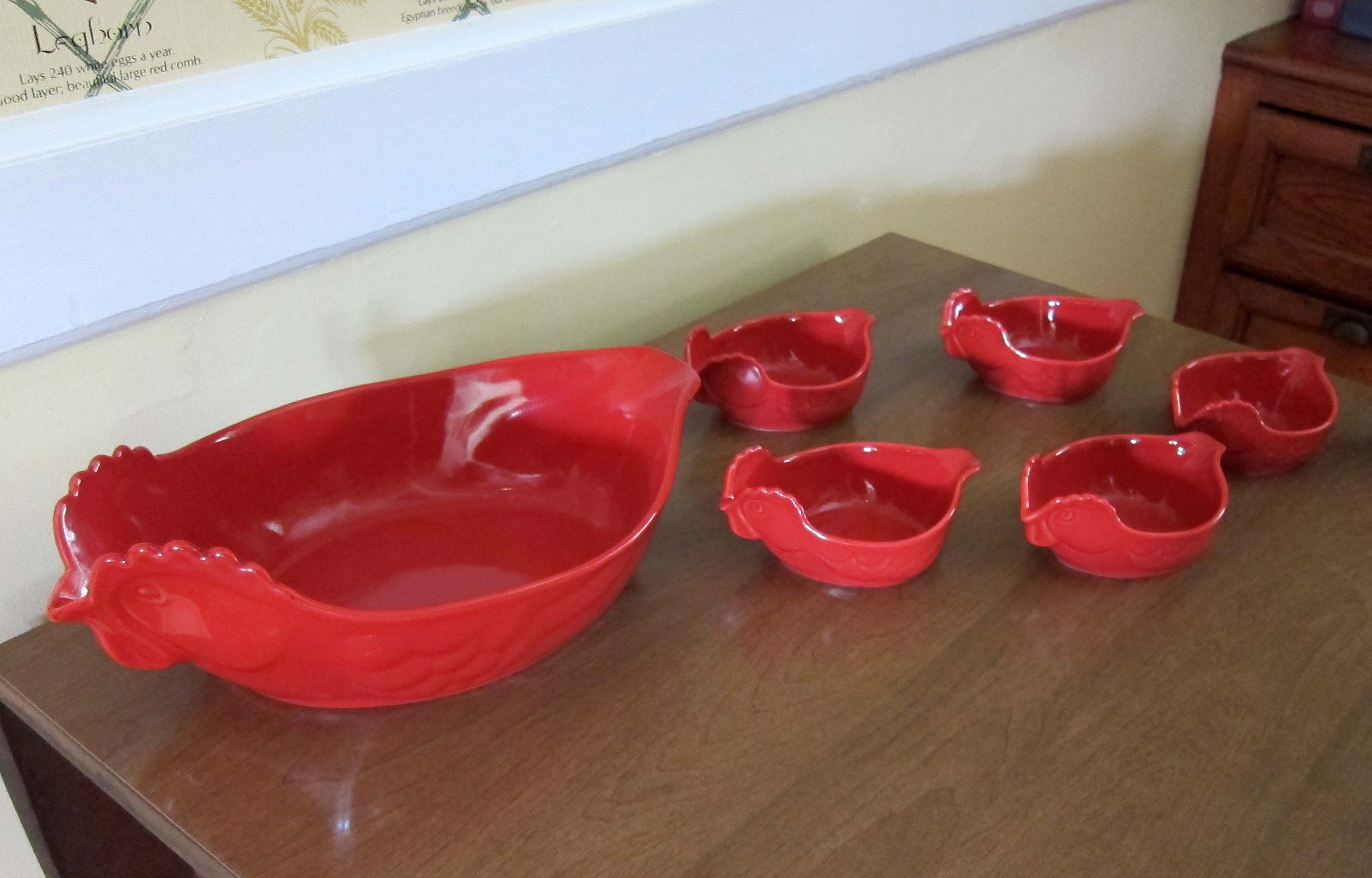 These things are so cute--and versatile! They are great for soup, custard, ice cream, and of course roasting. This French design allows the dish to go directly from the oven to the table. They can also be used as beautiful centerpieces. Luckily for you, they will be available on the Heirloom Meals store soon, so you can enjoy them as much as I have. Even the real chickens loved them!!