Tuesday January 25, 2011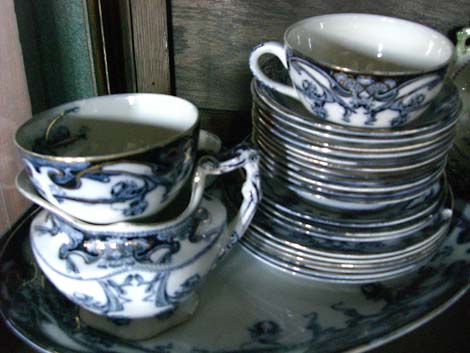 I became obsessed with flow blue dishes 15 years ago when Mom and I frequented tag sales and antique fairs. I just personally respond the blue and white and in particular the flow blue. And have a small collection.
The term flow blue is used to describe a type of fine china that was made from around 1800-1920 whereby the blue paint when fired, flowed and became blurry – thus "flow" blue. The older intact pieces are extremely collectable and very valuable.
I am lucky that my grandmother actually had the last made flow blue pattern as her fine china. My grandmother's plates are the iris pattern. And I treasure them - a true heirloom!!