Thursday April 11, 2013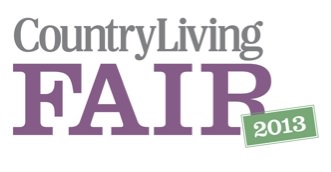 Most of us have family recipes passed down from generation to generation. And we want yours!
If you can join us at the Country Living Fair in Rhinebeck, NY, June 7-9. 2013, Carole Murko, host of Heirloom Meals Radio on NPR and 2 PBS Holiday Specials will cook with two guests selected from Country Living's community to share their culinary history and favorite food memories while demonstrating a treasured family recipe.
Submission Guidelines:
- Must be able to attend the Country Living Fair in Rhinebeck, NY – June 7-9, 2013
- Heirloom Family Recipe must be accompanied with a story/synopsis of your family food memories.
- Photos of family and heirloom memorabilia are encouraged. (i.e. items that have been handed down in your family or are an integral part of your food story/recipe such as a tablecloth, serving utensils, stained recipe card, etc.)
Deadline: May 15, 2013
Email submissions to: carole@heirloommeals.com with Subject: Country Living Fair
Winners will be announced/contacted on May 28, 2013.