Tuesday July 03, 2012
This past week Jim was out working on the garden, and he picked these BEAUTIFUL Wild Lilies. We already had some Garlic Scapes in the kitchen, so I decided to arrange them. Look at the pictures of the two. They make for a gorgeous pair, don't you think?
A match made in heaven!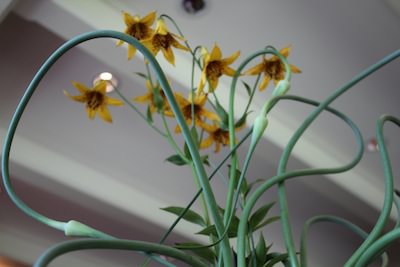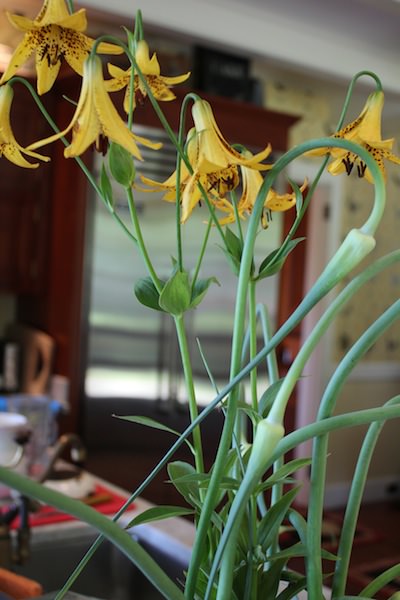 Wild Lilies and Garlic Scapes add a touch of Summer to the Heirloom Meals kitchen.