Menus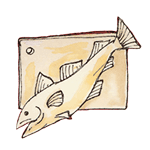 Meals are a result of a well-planned menu. At Heirloom Meals, we would submit that the seasoned home cook is a walking menu database. However, we'd love to share menus for simple weekday meals to fancy dinner parties and cocktails for a few to 125+.
Menu planning is like cooking. The more you do it, the better you become! I usually start with a theme or a craving. Or, I've just read a recipe and I want to make it and invite guests. Or, I've taken a cooking class like Indian Cooking or Cajun cooking. In fact, I did take those classes with my Mom a few years ago and then had themed parties to show off my newly acquired culinary acumen. Does a "Ragin' Cajun" Party sound like a great theme? How about "A Passage to India" Party?
I'd be happy to help you plan a menu -post a message on facebook, comment on my blog OR email me.