Turnip and Potato Gratin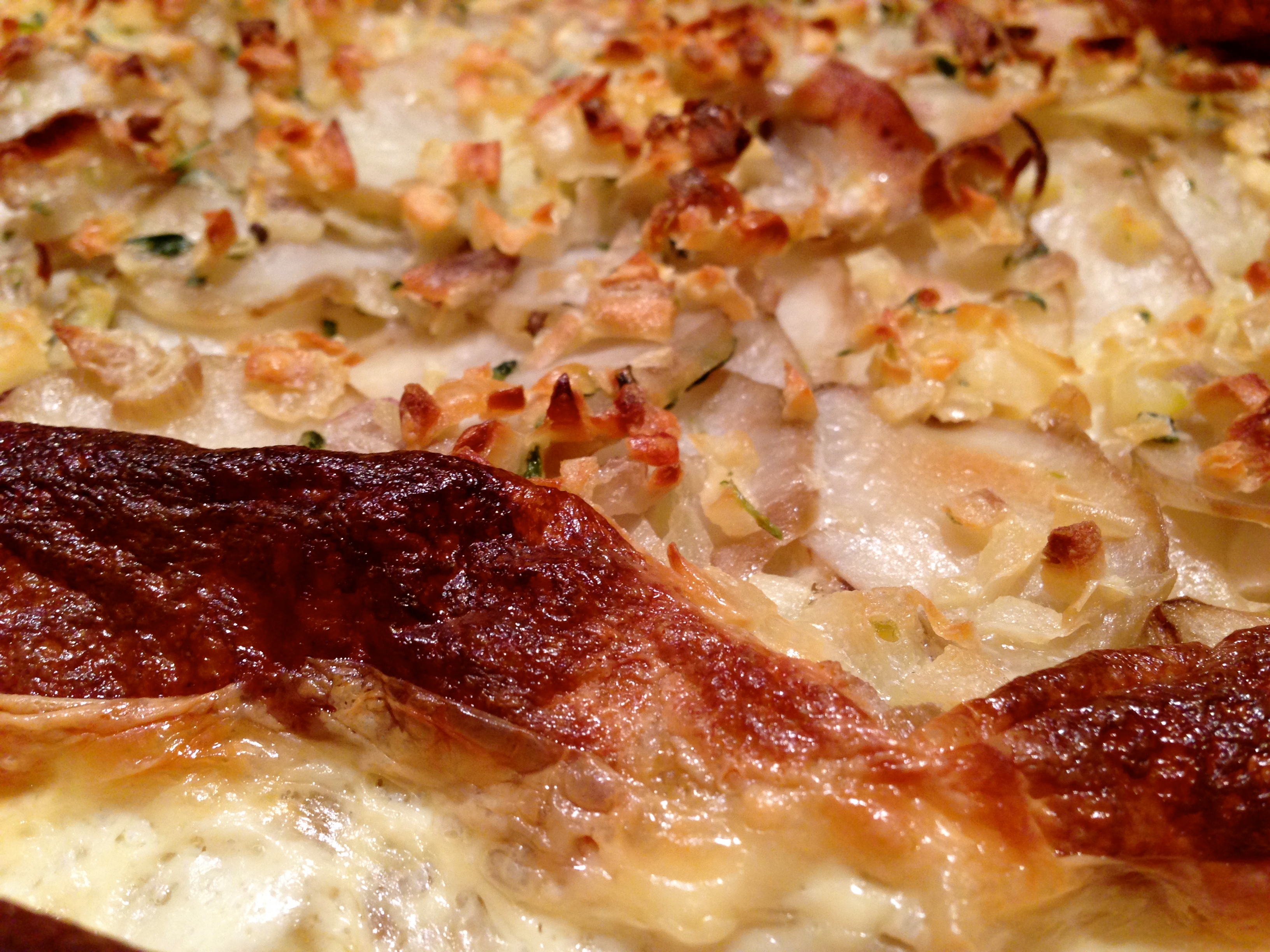 Ingredients
5-6

Large Russet Potatoes

5-6

Turnips
 (I recommend hakurai Japanese turnips for their mild flavor!)

2 cups

heavy cream

1 cup

half & half

4-5

shallots, diced

4-5

cloves of garlic, minced

1 Tbsp

Thyme, minced

3 - 4 sprigs

thyme for garnish


salt & pepper to taste
Directions
Preheat oven to 375 degrees.

Peel both the potatoes and turnips. Slice them 1/4" thick with a knife (but a mandoline works wonders!)
Heat the cream, half and half, minced garlic, shallots and thyme in a saucepan on low until it comes to a gentle boil.
Meanwhile, in a 9 X 13 baking dish, layer the turnips and potatoes, alternating them as you go.
Pour the cream mixture over the top and then sprinkle with salt and pepper.
Bake for 25 minutes or until golden brown and bubbling. Garnish with fresh thyme sprigs.
Prep time:

30 minutes

Cook time:

25 minutes

Total time:

1 hour
Yield: 4-6 servings