Nana's Blueberry Pie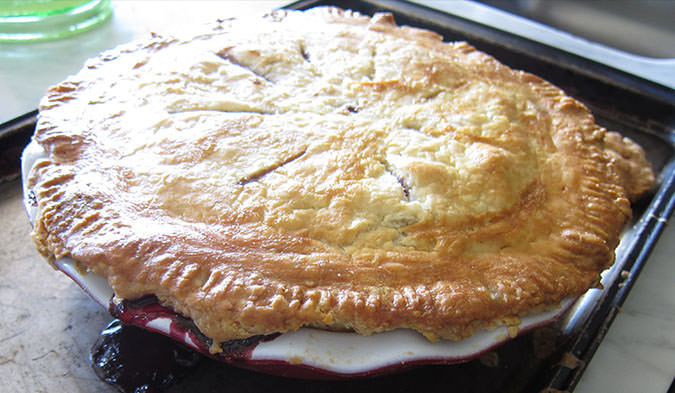 Ingredients
1

Granny Smith Apple peeled and grated

2 tsp

grated lemon zest

3/4 cup

sugar

2 tsp

lemon juice

6 cups

fresh blueberries

1

pinch of salt

2 tbsp

butter (cut into ¼" pieces)

2 tbsp

Tapioca flour or cornstarch
Directions
Take 3 cups of blueberries and cook in medium saucepan over medium heat.
Mash blueberries with potato masher and release juices, cook and stir frequently, mash occasionally until ½ berries have broken down and mixture has thickened.Takes about 8 ½ minutes.
Fill Sour Cream Pie Crust Dough with mixture.
Bake at 350º until crust is golden.
Prep time:

15 minutes

Cook time:

40 minutes

Total time:

1 hour
Yield: 8-10 servings