White Bean and Garlic Scape Dip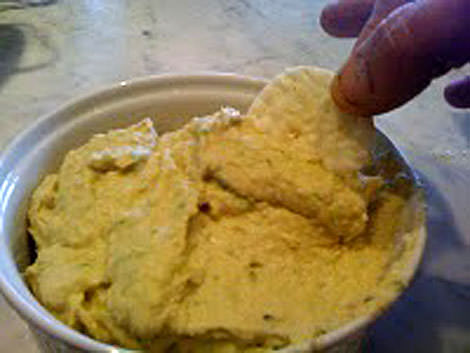 Ingredients
6-8

garlic scapes

1 Tbsp

fresh lemon juice

1/2 tsp

sea salt

1 can

canelini beans, rinsed and drained

1/4 cups

olive oil

ground pepper to taste

A few drops of Tabasco
Directions
Add sliced scapes, salt, pepper and lemon juice in a food processor and process until finely chopped.
Then add cannelini beans and process to a rough puree.
With motor running, drizzle in the olive oil. The recipe calls for some water, but I leave it out. It suggests 2-3 Tbsp to make the mixture the consistency of a dip. I like more of a spread!
Prep time:

15 minutes

Total time:

15 minutes
Yield: 4 servings