Turkey Meatballs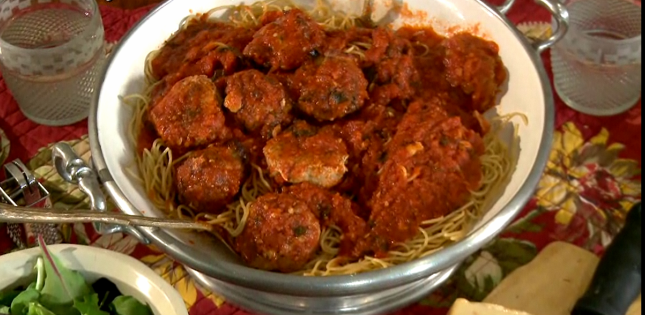 Ingredients
1 lb

ground turkey (can also use grass fed beef)

1

garlic cloves, minced

1

slice whole grain bread soaked in 1/4- 1/2 cup skim milk

2 Tbsp

Minced Parsley

1

egg

1/4 cup

pecorino romano OR parmesan cheese
Directions
Preheat oven to 375
Mix all ingredients together until well-blended. Roll into balls and place on a parchment-lined baking sheet.
Bake 20-30 minutes until nicely browned, checking and turning as you go.
Use your own sauce or a jar but make sure no sugar added!
Add turkey balls to sauce and heat. Serve over whole wheat spaghetti.
Prep time:

10 minutes

Cook time:

20-30 minutes

Total time:

40 minutes
Yield: 4 servings