Strawberry Jam Preserve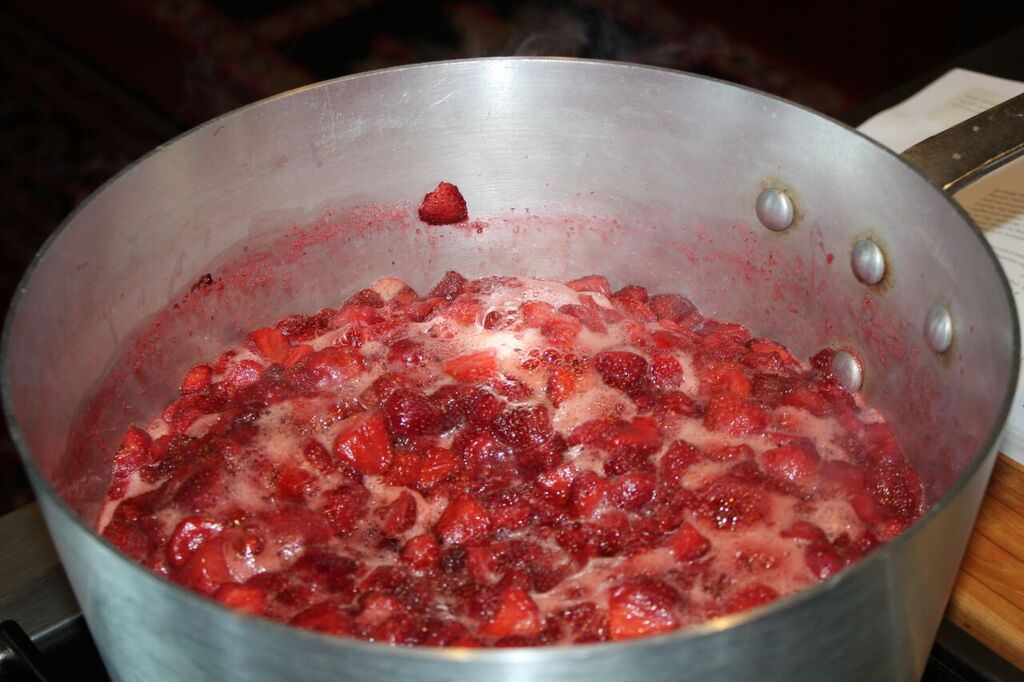 Ingredients
8 cups

strawberries, hulled and halved if large

2 cups

sugar

1/4 cup

lemon juice
Preparing Strawberries Directions
Toss the strawberries and sugar in a large bowl and macerate overnight to coax out the fruit's juice
Transfer the mixture to a large nonreactive saucepan. Bring to boil, stirring and crushing to release the juice.
Stir in the lemon juice.
Continue to cook, stirring frequently, until the jam reaches the desired gel, about 20 minuets.
Remove from the heat and let the jam rest for 5 minutes, stirring occasionally to release air bubbles. Skim off any foam.
To Preserve Directions
You can preserve in jars by boiling the jam in half-pint canning jars within a hot pot of water for 10 minutes.
Remove and set jars aside for 24 hours. Store in a cool, dry place for up to 1 year.
Prep time:

20 minutes

Cook time:

20 mintues

Total time:

40 minutes
Yield: 8 8 oz. Jars