Pumpkin Soup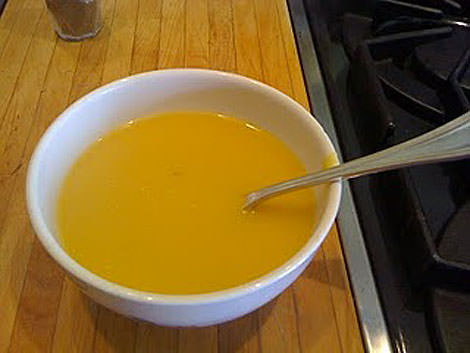 Ingredients
1

Sugar Pumpkin, cut in half, seeded

1

medium onion, chopped

2

garlic cloves, chopped

2

apples, peeled and chopped

1

potato, peeled and chopped

1 Tbsp

Olive Oil

1 Tbsp

Butter

4 cups

Chicken broth

Cumin, to taste
Directions
In a 400 degree oven, roast pumpkin by placing flesh-down with about 1 inch water and cover with tin foil for about 30 minutes.
Saute onion and butter in a soup pot.
Add potatoes, apples, garlic and saute.
Add 4 cups chicken broth.
Add cooked pumpkin.
Puree in a cuisinart or blender.
Add cumin to taste.
Prep time:

10 minutes

Cook time:

40 minutes

Total time:

50 minutes
Yield: 6-8 servings