Potato Leek Soup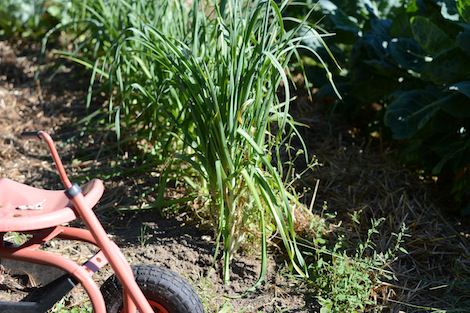 Ingredients
4

large leeks (6-8 small), white part only, chopped

3-4

stalks celery, chopped

6

medium-sized potatoes, peeled and cubed

1

clove garlic

2 tbsp

olive oil

2 tbsp

butter

8-10

cups, water or chicken broth

2-3 tsp

sea salt (this is a taste thing)

2 cups

heavy cream, whipped *

Pancetta

cubed and pan-fried or bacon for garnish

Chives

chopped for garnish
Directions
Heat the olive oil and butter in a soup pot.
Add the leeks and sauté for about 2 minutes, then add the celery and potatoes.
Saute on low-medium heat for 5 minutes or so until slightly golden and aromatic, then add the garlic, and stir into the other ingredients.
Add the broth or water, bring to a boil and then simmer for about 20 minutes.
Meanwhile, you can be whipping the cream, browning the pancetta and chopping the chives. * You can add the cream directly to the soup. However, I find the presentation is lovely and if anyone is dairy-free, they can forego the whipped cream.
When the potatoes are soft, remove from heat. In batches, puree in a blender or food-processer. Return to soup pot.
To serve, add a dollop of whipped cream, and sprinkle with pancetta and chives.
Prep time:

30 minutes

Cook time:

40 minutes

Total time:

1 hour & 20 minutes
Yield: 6-8 servings