Cabot Creamery Cheddar and Jalapeno Biscotti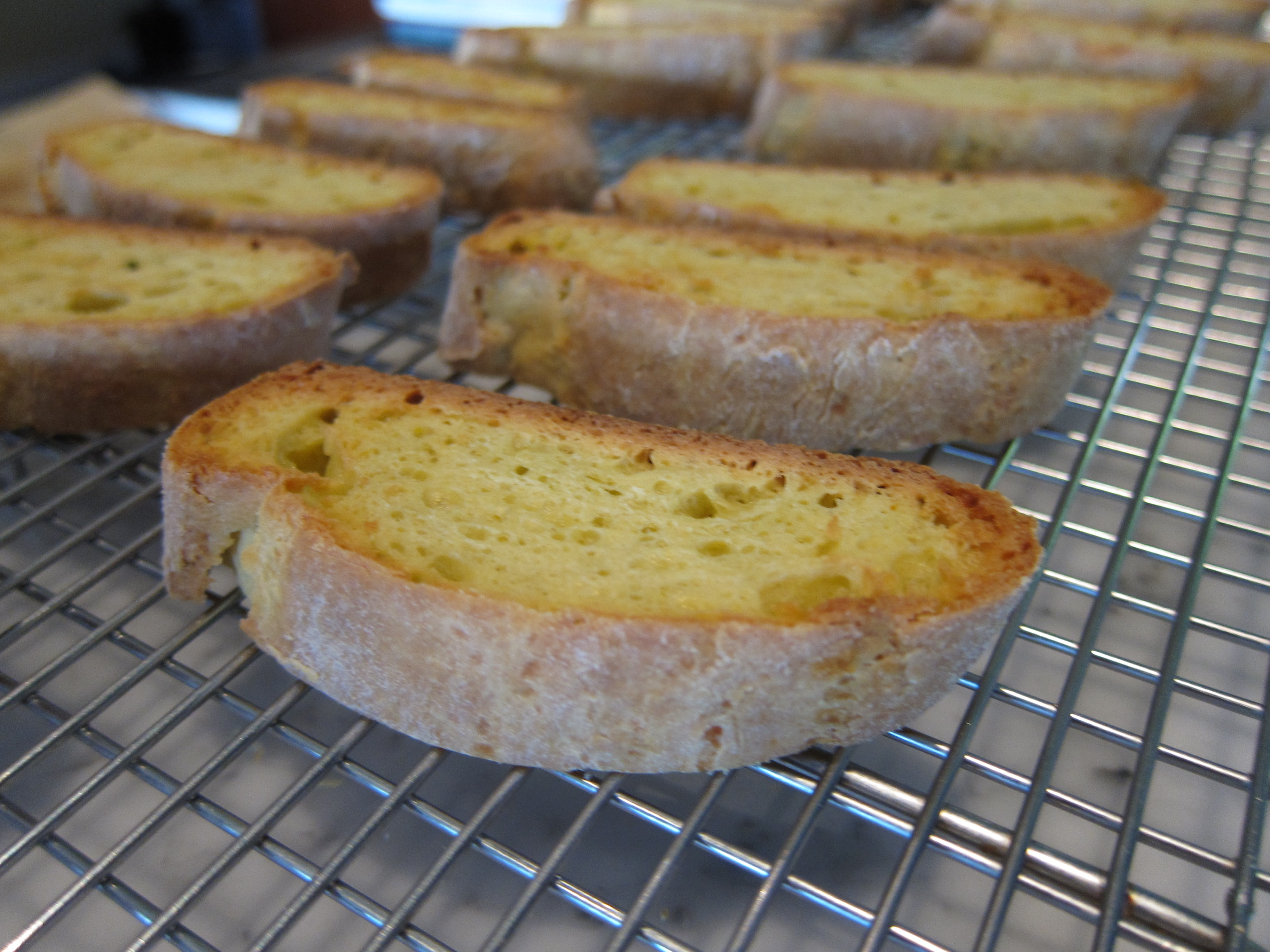 Ingredients
1 cup

Cabot Creamery Cooperative Cheddar Cheese

2 tbsp

Pickled Jalapenos

2

eggs

1 cup

flour

1/2 tsp

baking powder

3/4 tsp

salt

1/4 tsp

Cayenne (or to taste)
Directions
Preheat oven to 325 degrees
Grate cheddar cheese and chop pickled jalapenos.
Pulse cheese, jalapenos and eggs in a food processor until just combined.
Add flour, baking powder, salt and cayenne and process until dough begins to come together.
Generously flour counter and turn dough out onto floured surface. Knead dough with a little extra flour until it comes together and can be shaped. Shape into a log approximately 12" x 3".
Bake 20-25 minutes until lightly golden brown and remove from oven. Allow to cool a few minutes and slice on the diagonal ½" – ¾" thick slices in the same way you would slice a baguette.
Flip biscotti slices onto one side and bake for another 5 minutes, then turn them over and bake a final 5 minutes.
Prep time:

15 minutes

Cook time:

30 minutes

Total time:

45 minutes
Yield: 20-24 servings