Avgolemno Soup for Tony Simotes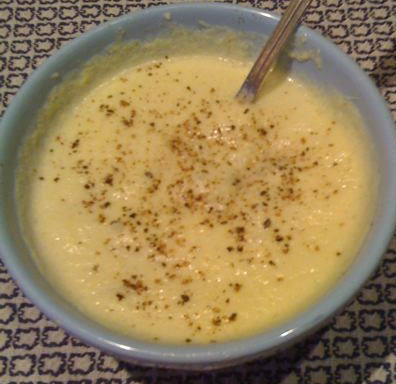 Ingredients
1

Whole Organic Chicken

Enough water to completely cover the chicken

3-4 Stalks

Celery, cut into quarters

1-2

Onions

3 Lemons

Juice of lemons

3

Eggs

2 cups

cooked rice

salt & pepper
Directions
Clean and place chicken in soup pot and cover with water.
Add celery and onion. Heat over medium heat to a boil and then simmer for about an hour until chicken is cooked.
While chicken is cooking, occasionally skim off the scum.
Once the chicken is cooked, remove from water and let cool.
Meanwhile, separate your egg whites from yolks. Whip the egg whites until soft peaks form, then blend in the egg yolks and juice of 3 lemons.
Then add about a cup of the warm chicken broth to the egg and lemon mixture to acclimate.
Remove chicken meat from bones.
Add egg whites and lemon mix to chicken broth, along with the rice and the chicken meat.
Add salt and pepper to taste and Enjoy!!