Sour Cream Pie Crust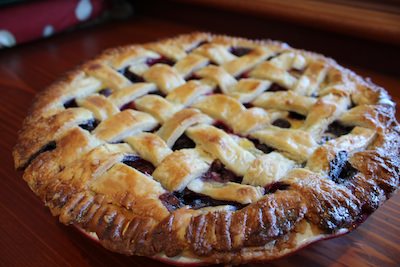 Ingredients
1/4 cup + 2 Tbsp

sour cream

2 Tbsp

Water

1 tsp

sugar

2 1/2 cups

flour

3/4 tsp

salt

1/2 cup

butter, chilled

1/2 cup

lard, chilled (Shortening)
Directions
Combine sour cream, water, sugar, and salt in a small bowl.
Cut butter and lard into the flour until it resembles coarse meal.
Add sour cream mixture until dough forms.
Divide dough in half and flatten into 2 discs.
Cover with plastic wrap and refrigerate for an hour.
Once you are ready to bake, follow the instructions for the type of pie you are baking.
Prep time:

15 minutes

Total time:

15 minutes
Yield: enough dough for two crusts