Ruth Ann Galvin's English Nut Bar Shortbread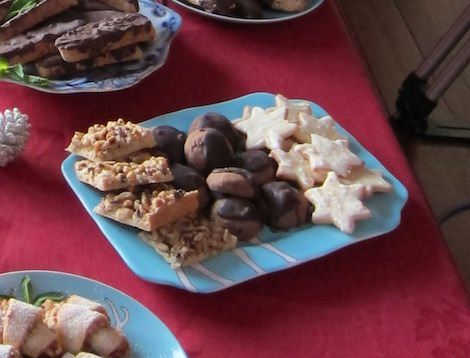 Ingredients:
1 ½ cup sweet cream butter
¾ cup granulated sugar
1 egg yolk
1 teaspoon vanilla
1 ¾ cup flour
½ teaspoon salt
chopped walnuts (to taste)
Instructions:
Preheat Oven to 350°F.
In a mixing bowl cream butter and add sugar, beating until fluffy. Beat in egg yolk and vanilla. In a separate bowl sift flour and salt; add to cream mixture.
Spread evenly in a 13x9x2-inch greased baking pan. Brush tops with egg whites and sprinkle with nuts. Bake for 30-35 minutes.