Roasted Asparagus Four Ways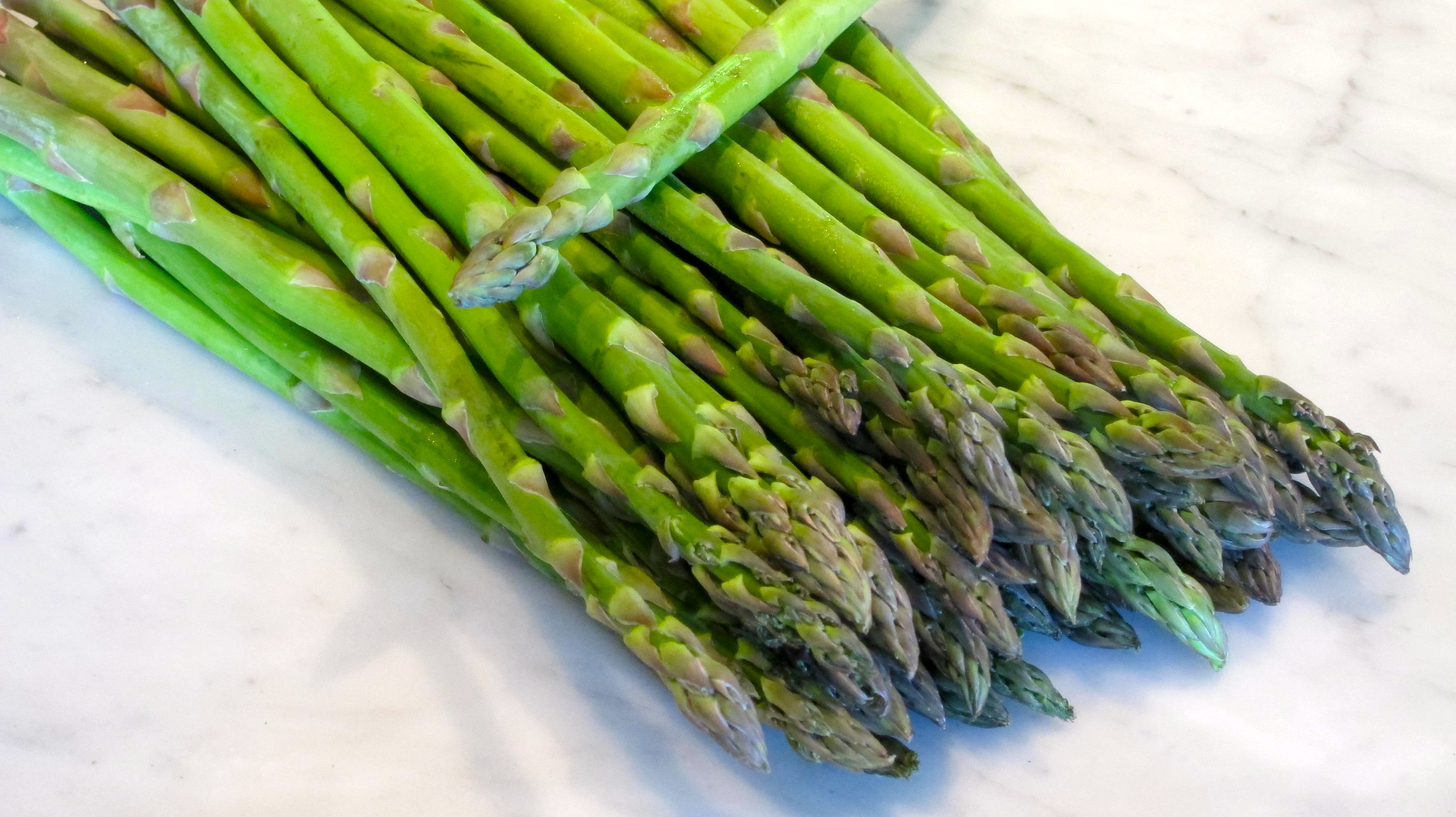 Stacey Sanchez's Roasted Asparagus with Parmesan Directions
clean and trim asparagus
toss in olive oil
place on baking dish
top with parmesan cheese
place in oven 350 until tender and parmesan is golden.
our family loves veggies and loves trying new ways to eat them. i am a fan of cheese so this is the best of both worlds. even my husband likes asparagus this way!
Jo Ellen Harrison's Roasted Asparagus Directions
hot oven - 450
fresh asparagus on cookie sheet drizzled with olive oil
shake to coat every now and then
sea salt at finish
turns it spring green and crispy but edible
splash with balsamic
Karen Beckwith's Roasted Asparagus Directions
Scott and I roast ours in a hot oven with the usual: Sea Salt & Cracked Pepper, olive oil. I try to make a big portion, because I love it in salad the next day.
Joanna Roche's Simple is Best Directions
Asparagus – ends trimmed
spread on cookie sheet in single layer
pour 2 tablespoons olive oil over them
season with ground pepper and sea salt
roast in 450 degree over for 15 minutes until ends are crispy
this was just a very simple recipe we always made with grilled dinners – great with steak or chicken.
Prep time:

10 minutes

Cook time:

15 minutes

Total time:

25 minutes
Yield: 4-6 servings