Nutella Heaven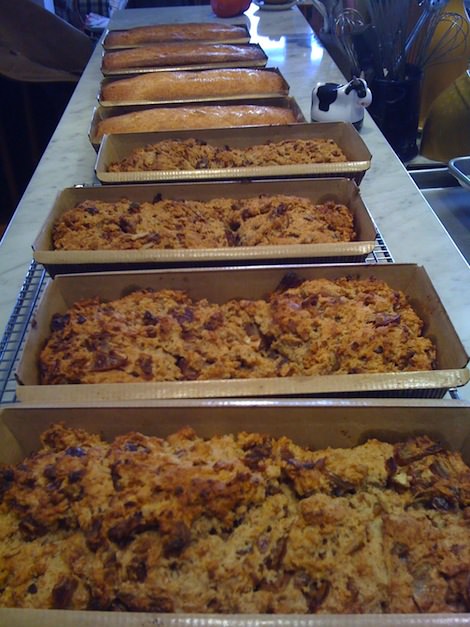 Ingredients
4

Eggs at room temperature

2 teaspoons

vanilla

1 1/2 cup

flour

3/4 teaspoon

baking powder

1/4 teaspoon

salt

1 1/4 cup

sugar

2 sticks

butter, softened

1 (13 ounce) Jar

Nutella
Directions
Preheat oven to 325 degrees.
Grease and flour a 9 x 5 loaf pan. Lightly beat eggs with vanilla in a small bowl.
Whisk the flour, baking powder and salt in a medium bowl.
Beat butter and sugar with a hand mixer in a large bowl until fluffy. At low-to-medium speed gradually beat in egg mixture until fully incorporated.
Add the flour mixture in batches, beating at low speed. Spread 1/3 of batter in prepared loaf pan, then spread 1/2 of Nutella on top.
Lightly swirl Nutella into batter but be careful not to over mix.
Bake cake 1 hour and 15 minutes.
Let cake cool in pan for 15 minutes. Then remove from pan and let cool for another 2 hours on a wire rack.
Prep time:

25 minutes

Cook time:

1 hour 15 minutes

Total time:

4 hours
Yield: 10 servings