Nana's Sore Throat Elixir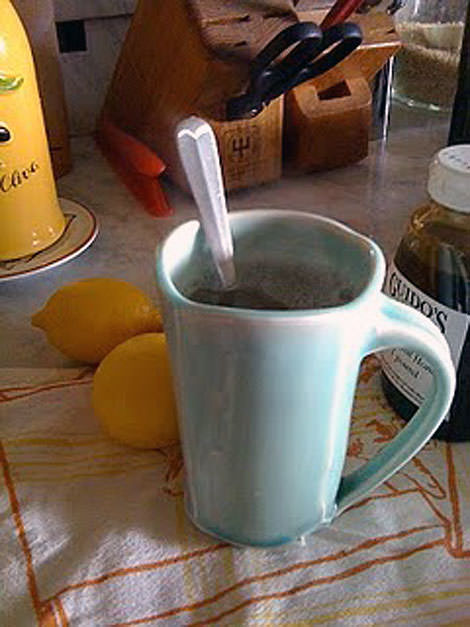 Ingredients
1

lemon

1-2 cups

water

Honey
Directions
Start with a lemon. Place it on counter and roll it under the palm of your hand for 30 seconds to loosen the juice.
Cut it into quarters, place in a small saucepan with a cup or two of water, and bring to a boil.
Put a tablespoon or any amount of honey you like (to taste) in a mug.
Pour hot lemon juice through a strainer into mug, stir and let the soothing begin!
Prep time:

5 minutes

Cook time:

10 minutes

Total time:

15 minutes
Yield: 1 serving