Mexican Hot Chocolate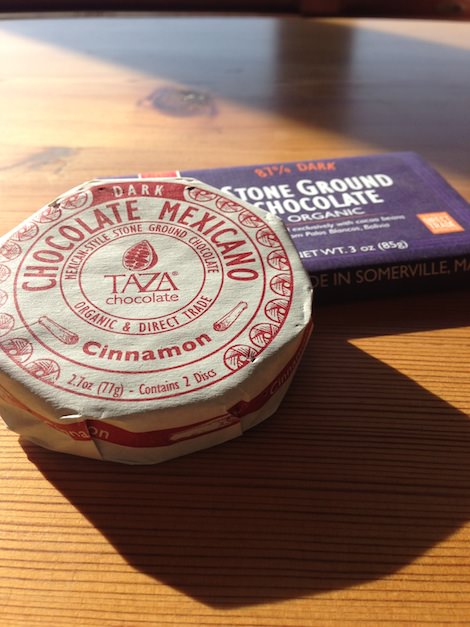 Ingredients
1 cup (about 5 ounces)

Mexican Hot Chocolate (Taza Mexican Chocolate works well)

2 1/2 cups

milk

1

cinnamon stick

dash of vanilla
Directions
Combine milk, coarsely chopped Mexican chocolate, cinnamon stick and vanilla in a 2-quart saucepan.
Stir over medium heat until mixture is steaming hot and the chocolate more-or-less dissolved.
Pour into a Mexican chocolate pot and whipped with wooden molinillo rubbing the handle quickly back and forth between your palms OR place chocolate mixture in blender, blend until mixture is foamy, about 30 seconds.
Pour into cups and serve immediately.
Prep time:

10 minutes

Cook time:

5 minutes

Total time:

15 minutes
Yield: Makes 3 cups or four 6-ounce servings.