Mary Vaughan's Blueberry Muffins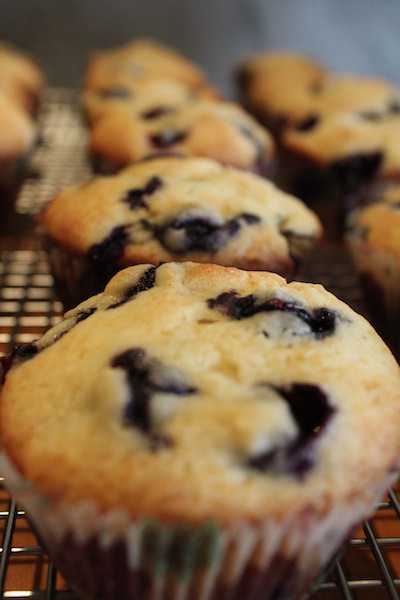 Ingredients
1/2 cup

butter

1 cup

sugar

2

eggs

2 cups

flour

2 tsp

baking powder

1/2 tsp

salt

1/2 cup

milk - whole, low-fat or skim - whatever you have on hand 2 Tbsp parsley, minced

1 tsp

vanilla extract

2 1/2 cups

blueberries
Directions
In a medium sized bowl, mix all the dry ingredients.
In another bowl cream butter and sugar.
Then add the eggs to the creamed mixture.
Next, add the dry ingredients to the cream mixture.
Stir until all ingredients are blended. Finally Stir in the fresh blueberries.
Bake at 375 degrees for 30 minutes.
Prep time:

25 minutes

Cook time:

30 minutes

Total time:

55 minutes
Yield: 1 dozen muffins