Homemade Fettuccini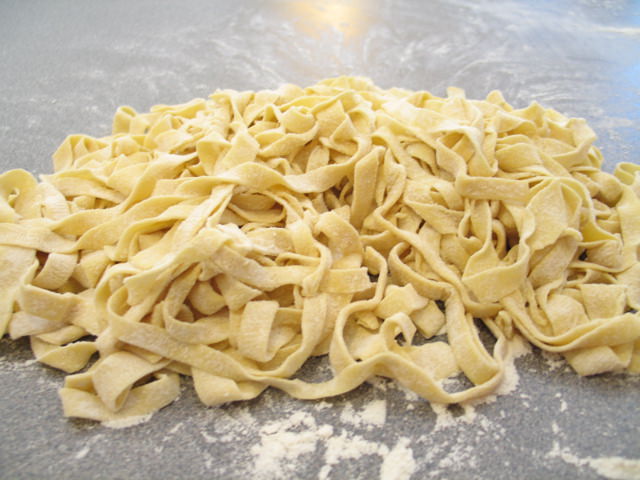 Ingredients
3 1/2 cups

flour (semolina if you want); keep ½ cup to the side to add as needed and to flour the surface when ready to roll out the dough

4

eggs, beaten

pinch of salt
Directions
Mound 3 cups of the flour on a clean, dry surface.
Create a well in the middle and add the eggs and a pinch of salt.
Work from the center out to mix the eggs into the flour. Once it is all incorporated into smooth dough—here's where you may need a drop of water or a little more flour—knead the dough for 10 minutes or so until there is a satin finish.
Here's the fun part—all by hand! Of course, by all means use a pasta maker if you have you!! Divide the dough in half, sprinkle the counter with flour and start rolling out from the middle, flipping it and flouring the surface as the disk gets bigger.
Continue until the sheet is about as thick as a penny, or to you liking.
Prep time:

30 minutes

Total time:

30 minutes
Yield: 1 lb pasta; 4 servings