Garlic Scape Potato Salad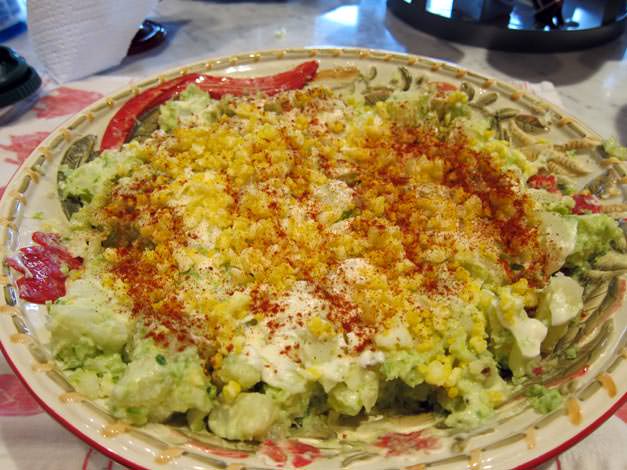 Ingredients
2-3 lb

yellow potatoes

2

Eggs

2-3 Stalks

celery, finely chopped

1

medium Vidalia onion, finely chopped

10

garlic scapes, coarsely chopped

3 Tbsp

olive oil

3/4 + 1/4 cup

light mayo

3 Tbsp

vinegar

1 tsp

Salt

1/4 tsp

pepper

Paprika
Directions
Boil the potatoes until soft and skin cracks.
Boil the eggs with the potatoes until hard boiled. Cool the potatoes. In a food processor, place the scapes and process until very fine.
Add the olive oil, mayo, vinegar, salt, and pepper. Peel the cooled potatoes and cube them.
Mash up one egg. Gently mix all together. Grate the other egg.
Take the extra 1/4 cup of mayo and smooth over top of potato salad, sprinkle the grated egg and then finish with a sprinkle of paprika.
Serve warm or cool, your choice and enjoy as a summer comfort side dish!
Prep time:

30 minutes

Cook time:

30 minutes

Total time:

1 hour
Yield: Serves 6-8, generously