Dark Gingerbread from Christine Lindemer's Mom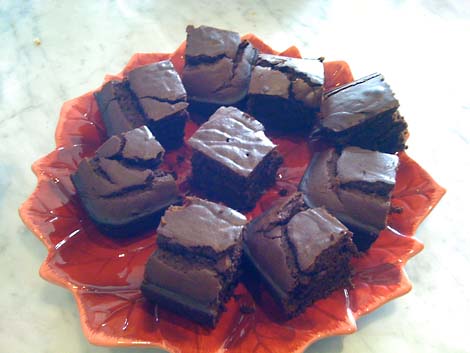 Ingredients
2&1/2 cup all p flour
1 cup molasses
1/2 cup sugar
1/2 cup shortening
1 egg
1& 1/2 tsp baking soda
1 tsp ground cinnamon
1 tsp ground ginger
3/4 tsp salt
1/2 tsp gr cloves
1 cup boiling water
Instructions
beat at medium speed 3 min.
pour into greased and floured 9 in. sq pan
bake 55 to 60 min @ 350
top with whipped cream
Love, Mom
Detailed Instructions (Just in case)
Preheat oven to 350 degrees.
Cream the shortening, sugar, egg and molasses. In a separate bowl blend all the dry ingredients together. Add the dry ingredients to the molasses mixture and then pour in the boiling water and beat for 2-3 minutes until smooth. Pour into greased 9" square pan and bake for 45-50 minutes.
Serving
Makes nine nice-sized squares.