Custard Cornbread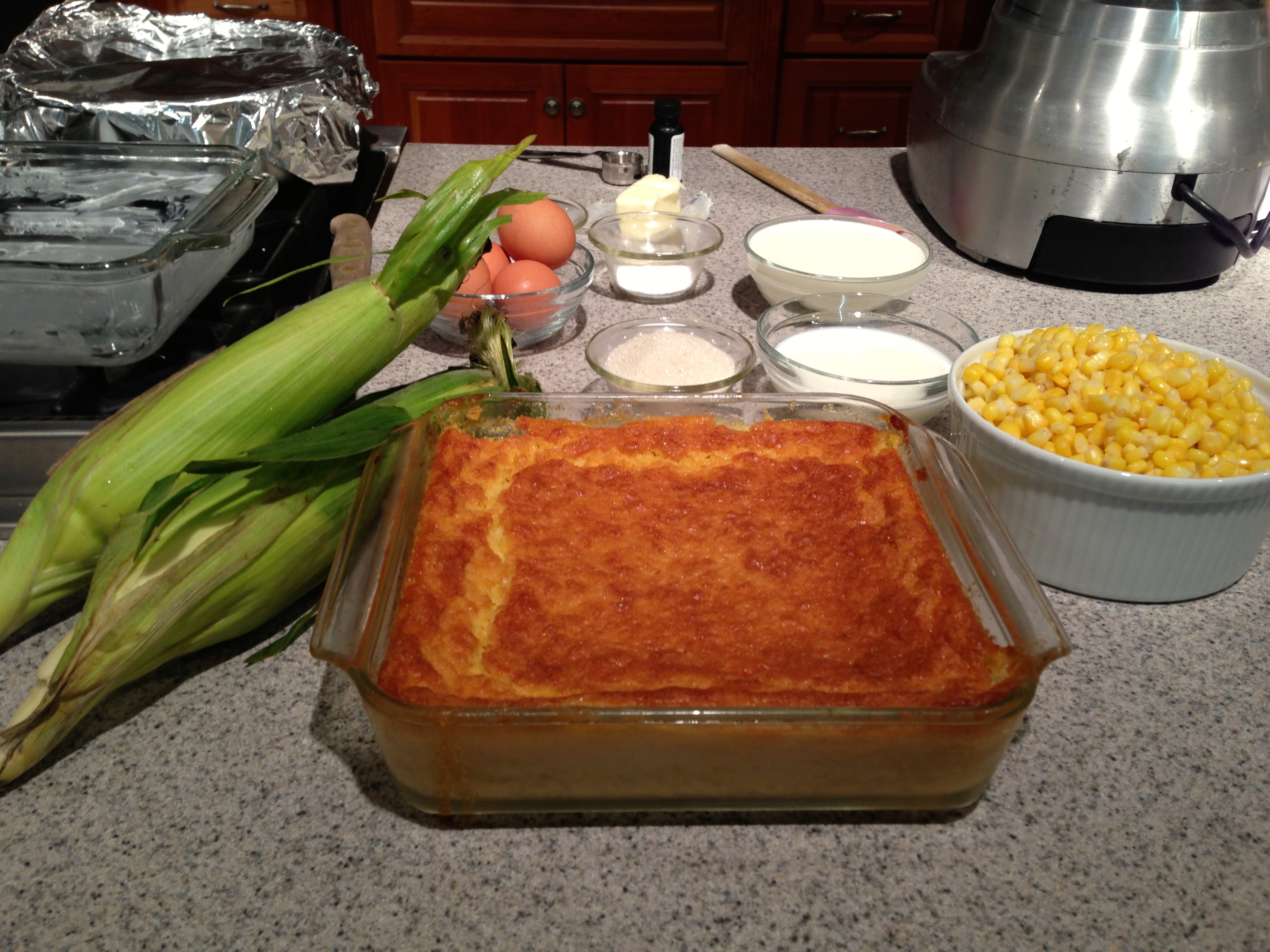 Ingredients
2

eggs

1/2 cup

sugar

1 cup

sweet milk

1 1/2 cup

corn meal

1/2 cup

flour

1 cup

sour milk

1 tsp

soda

1/4 tsp

salt

2 Tbsp

melted butter

1/2 cup

sweet milk
Directions
Beat eggs, add sugar, sweet milk, then corn meal and flour.
Mix sour milk, soda, salt and add to the previous mixture.
Pour mixture into hot pan containing 2 Tbsp melted butter.
Then pour an extra 1/2 cup sweet milk into middle of mixture without stirring.
Bake 1/2 hour in moderate oven about 375 degrees.
Prep time:

10 minutes

Cook time:

30 minutes

Total time:

40 minutes
Yield: Serves 8