Paul Finnerty's Cranberry Pie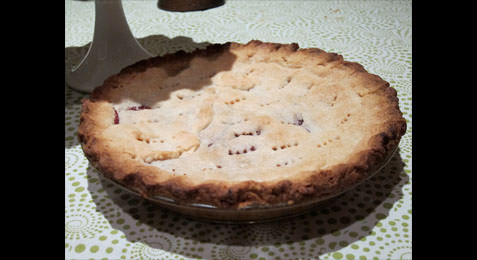 Ingredients
1/2 cup

water or apple cider

1/2 cup

raisins

2 tbsp

flour

1 cup

sugar

1/4 tsp

salt

1 1/2 cup

cranberries

1 tbsp

butter
Directions
Preheat Oven to 450 degrees.
Heat water (or cider) and soak raisins.
Mix flour, sugar and cranberries and add to raisins and liquid.
Simmer covered for 5 minutes then add butter. Cool and pour in crust.
Turn oven down to 350 just before putting pie in the oven. Bake for 40 minutes.
Prep time:

20 minutes

Cook time:

40 minutes

Total time:

1 hour
Yield: 8 -10 servings