Chocolate Covered Pretzels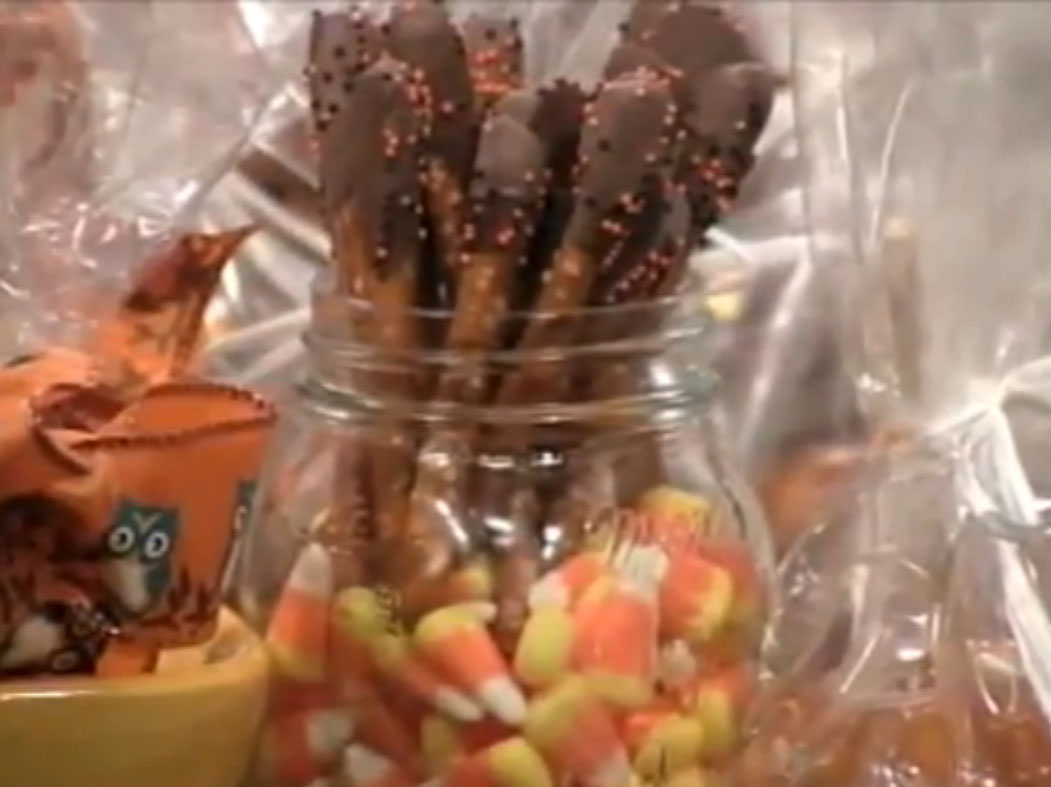 Ingredients
2 bags

chocolate chips (dark or milk chocolate)

1 bag

Pretzel logs

Chopped nuts for garnish, optional

Colored nonpareils, for garnish, optional

Sprinkles, for garnish, optional

Coconut, for garnish, optional
Directions
Melt chocolate in double boiler over medium heat on stove top.
Using tongs, or your fingers, quickly dip pretzels in chocolate, allowing the excess to run off.
Place dipped pretzels on waxed paper-lined cookie sheets.
Sprinkle with chopped nuts, colored sugars or other toppings.
Allow to harden. You may need to refrigerate for a while to help this along.
Once hardened, remove from sheets and store in a cool location, with waxed paper between layers.
Yield: Makes 20 gift baggies