Choco-Zucchini Cupcakes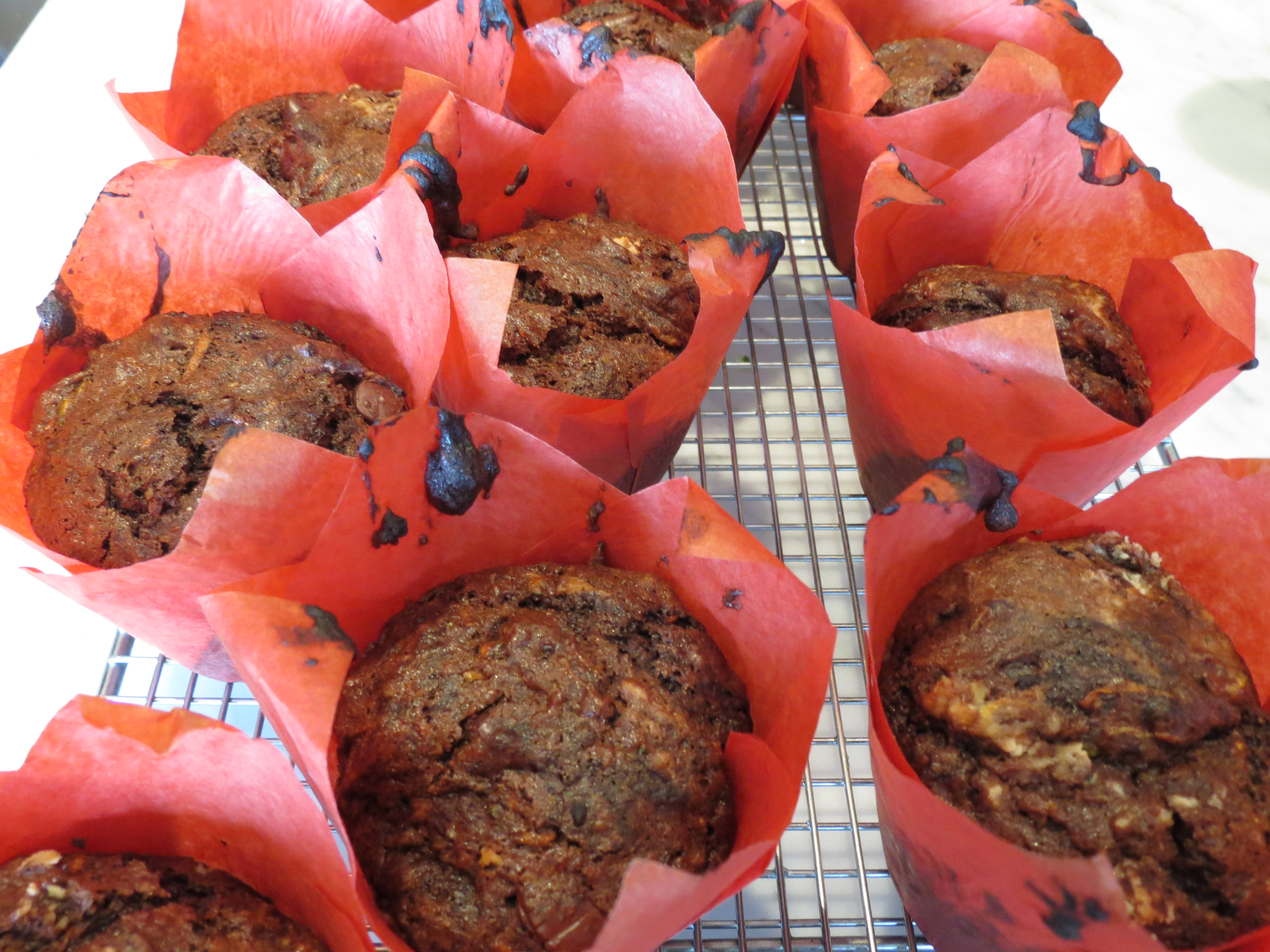 Ingredients
2 cups shredded zucchini (8oz.)
3 eggs
2 cups granular sugar
1 cup cooking oil
2 tsp vanilla
2 cups all-purpose flour
1 cup unsweetened cocoa powder
1 tsp baking soda
1 tsp salt
1/2 tsp baking powder
1 cup chocolate chips
1 recipe peanut butter frosting
Directions
Preheat oven to 325 F. Line muffin cups with paper bake cups or lightly coat with nonstick cooking spray.
In a large bowl stir together zucchini, eggs, granulated sugar, oil, and vanilla. Add flour, cocoa powder, baking soda, salt, baking powder, and chocolate chips; stir until combined.
Spoon batter into prepared cups, filling about half full.
Bake about 25 minutes (about 15 minutes for mini-cupcakes) or until a wooden toothpick inserted near centers comes out clean.
Cool in pans on wire racks for 5 minutes. Remove from cups. Cool completely. Frost with peanut butter frosting.
Peanut Butter Frosting
Beat 1 cup peanut butter, 1/3 cup softened butter, 1 tablespoon milk, and 1teaspoon vanilla with electric mixer on medium speed until smooth. Gradually add 1 ½ cups powdered sugar, beating until combined. If necessary, stir in 1 to 2 teaspoons additional milk until desired consistency.