Chicken Breasts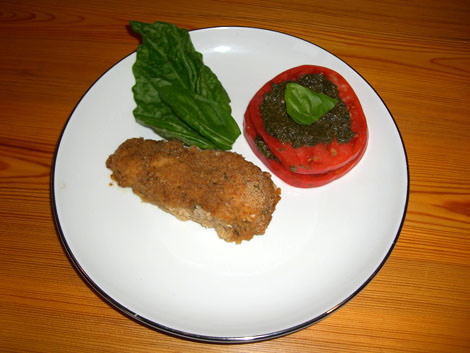 Ingredients
2 cups

sour cream

1/4 cups

lemon juice

4 tsp

worcestershire sauce

4 tsp

celery salt

2 tsp

paprika

4

garlic cloves, minced

4 tsp

salt

6

whole boneless, skinless chicken breast (halved)

1 3/4 cups

bread crumbs

1 cup

butter melted
Directions
Combine in a large bowl, add breast to sour cream mixture, cover bowl and marinate in refrigerator overnight.
Preheat oven to 350 degrees.
Roll breast in bread crumbs, arrange in single layer in a shallow baking dish.
Spoon half of butter over breast.
Bake for 45 minutes, then add rest of butter and bake for another 15 minutes until golden.
Prep time:

15 minutes + Overnight

Cook time:

1 hour & 10 minutes

Total time:

1 hour & 25 minutes + Overnight
Yield: 6-8 servings