7-Layer Salad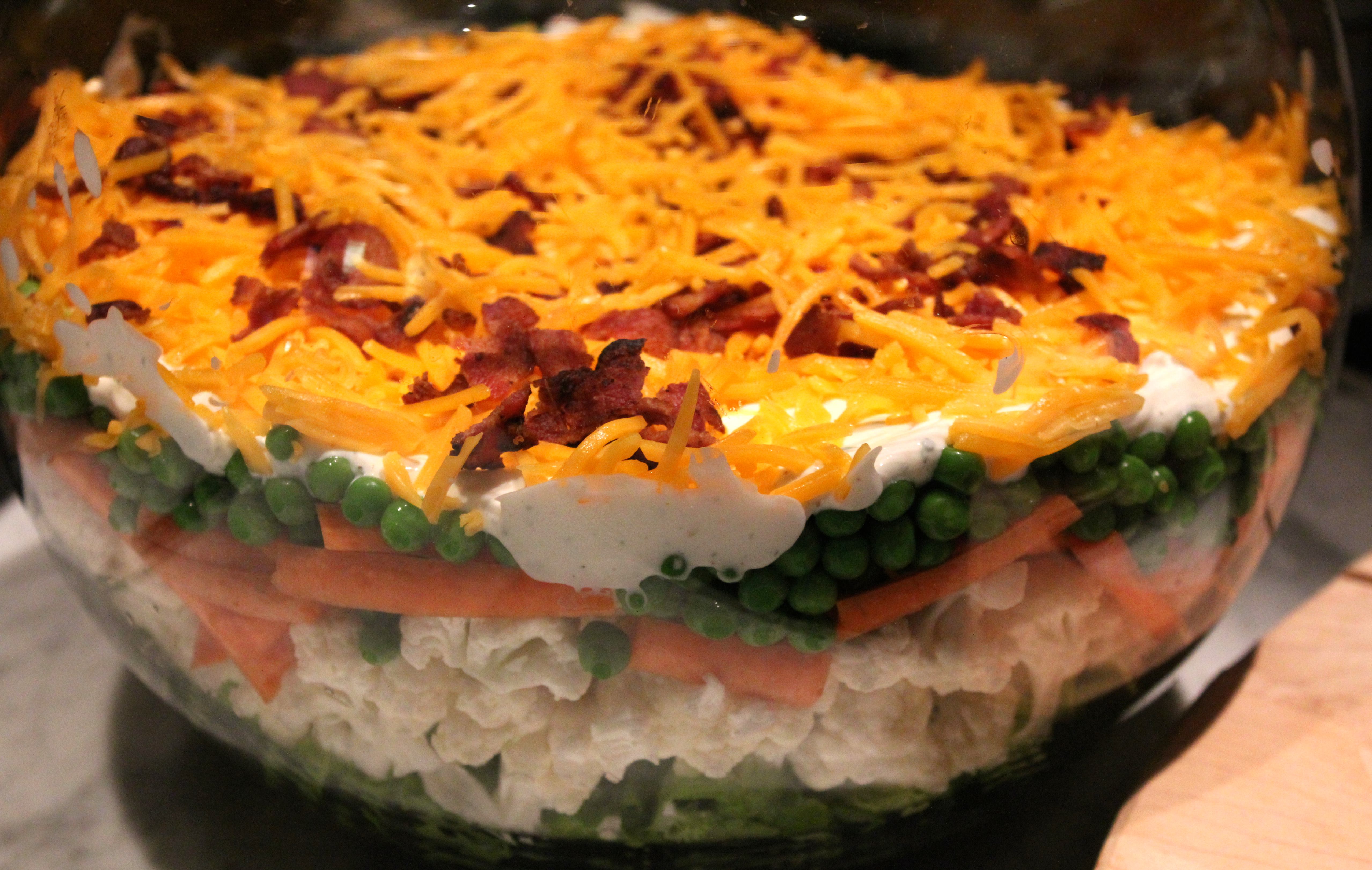 Ingredients
1

head of lettuce

1 1/2 cup

cauliflower

1 1/2 cup

broccoli

1 1/2 cup

carrots

1 1/2 cups

frozen sweet peas (thawed)

2 cups

grated cheddar cheese

1 pound

bacon

1/2 cup

mayonnaise

1 cup

sour cream

1 packet

Hidden Valley ranch dressing mix

1 packet

Italian dressing mix
Directions
Fry the bacon until it is crispy and set aside to cool.
Mix together mayonnaise, sour cream and both dressing mixes according to taste.
Put in the refrigerator and chill for about a half-hour.
In the mean time wash and chop the different vegetables into small pieces, keep separated.
Layer the first five ingredients in a clear bowl with the lettuce on the bottom.
Break the bacon into small pieces and layer the bacon on top of the vegetables, leave a little extra for the end.
Next layer the dressing and the grated cheese, and sprinkle the extra bacon on top for decoration.
Prep time:

40 minutes

Cook time:

15 minutes

Total time:

1 hour
Yield: 15-20 people