Where to Find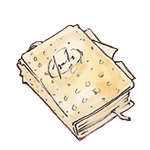 We love our table top items. And we also love to share where we find them. We love a good flea market, estate sales, even ebay!! Some items are indeed rare heirlooms but many beautiful items are new and are arguably tomorrow's heirlooms.
Brimfield - Known as the largest outdoor antique show in the world, it is in Brimfield, Massachusetts, three times a year, with thousands of dealers from fine antiques to pure folly.
Williams-Sonoma - I confess, I LOVE Williams-Sonoma. They come the closest to offering tomorrow's heirlooms. Their linens and tabletop selection is fantastic. And if you wait for the sales - you can get great buys!!
Anthropologie - My dream catalog and store. They offer a combination of antiques, vintage, and new items with clothing to boot.
Replacements, Inc. - If you have ever broken a piece of china, lost are a treasured silver fork, look no further.
Me - I have an interior design business and I shop the New York International Gift Fair and have many relationships with antique stores etc.