Helpful Hints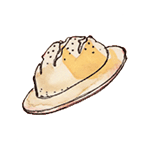 Setting the table can be casual or formal. We'll share all kinds of hints from folding napkins to how to get wax out of a table cloth.
Setting a Buffet
When setting a buffet table, put the napkins and utensils at the end of the line so people don't have to juggle them with their plate while going through the line. Seems simple, right? Start noticing how many times you struggle through a line. Impress your guests with this simple hint.
Need a table runner?
Use 2-3 placemats. I have these great twig placemats that look fabulous under a fall centerpiece.
Floral Centerpieces
I find floral arrangements expensive. My solution – buy a bunch from the grocery store and augment them with items from nature or your garden. For instance, I used kale from my garden and mixed it with some sunflowers I bought at the market for an high impact arrangement.
Candles
Buy the no-drip kind – I find them at Home Goods – it'll save you a lot of time cleaning the wax mess!!