Heirloom Traditions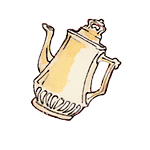 Hopefully, everyone has a piece of their heritage - be it a crepe pan or table cloth and a special memory. We will explore all these the items and how they were traditionally used and perhaps offer some modern twists.
For me, the traditions are sacred. My grandmother's italian linen tablecloths, her cut glass serving dishes, her aperitif glasses, her flow blue dishes - these were her treasures. Not only was her food amazing, she delighted in setting her table and using her pretty things. She taught me that you shouldn't save things - use them now, as tomorrow is a dream.
Table Tales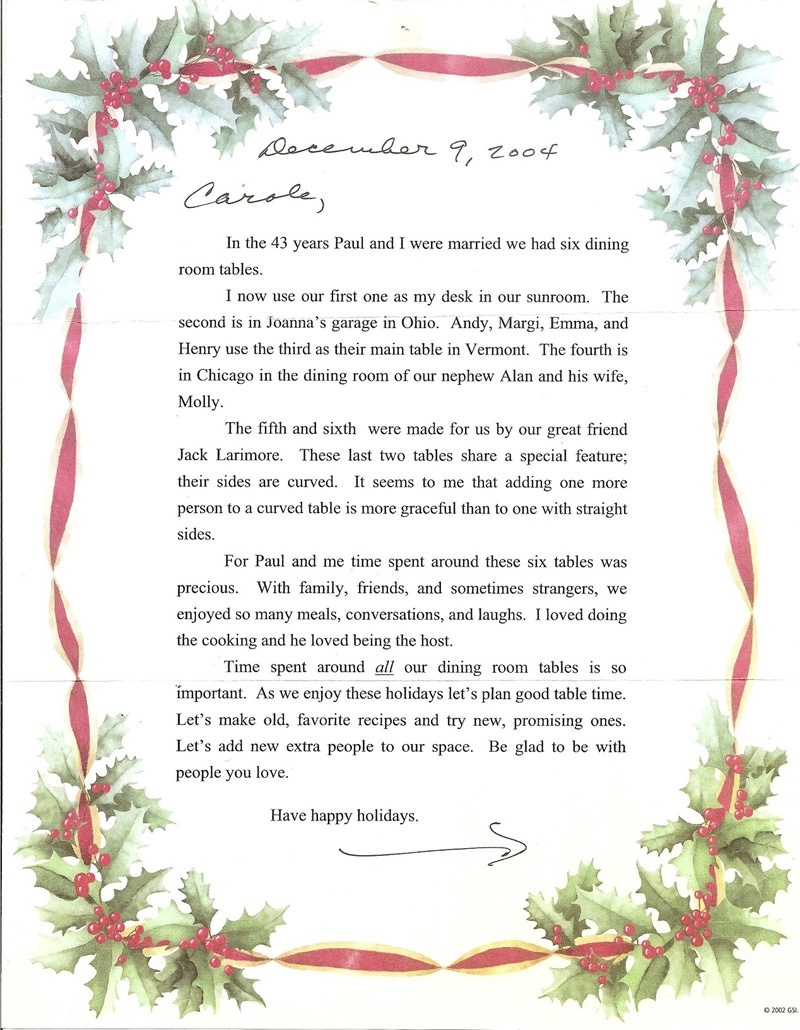 This letter from my dear friend Joan Putney says it all:
"In the 43 years Paul and I were married we had six dining room tables.
I now use our first one as my desk in our sunroom. The second is in Joanna's garage in Ohio. Andy, Margi, Emma, and Henry use the third as their main table in Vermont. The fourth is in Chicago in the dining room of our nephew, Alan, and his wife, Molly.
The fifth and sixth were made for us by our great friend Jack Larimore. These last two tables share a special feature; their sides are curved. It seems to me that adding one more person to a curved table is more graceful than to one with straight sides.
For Paul and me, time spent around these six tables was precious. With family, friends, and sometimes strangers, we enjoyed so many meals, conversations, and laughs. I loved doing the cooking, and he loved being the host.
Time spent around all our dining room tables is so important. As we enjoy these holidays, let's plan good table time. Let's make old, favorite recipes and try new, promising ones. Let's add new extra people to our space. Be glad to be with people you love.
Have happy holidays,
Joan"