Heirloom Recipe Blackboard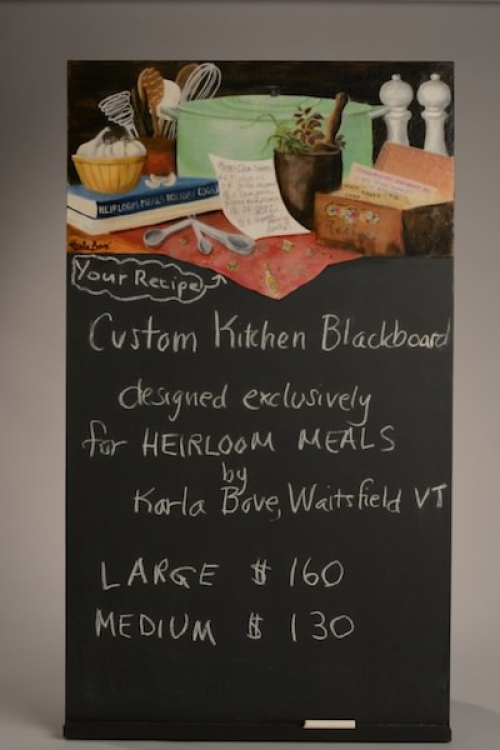 About this Item
I first saw Karla Bove's work many years ago and fell in love. Her style is so in keeping with Heirloom Meals. So, I decided to work with Karla to design and create a customizable blackboard for you!!
Just send me your favorite family recipe and Karla will add that on the recipe card. This is a perfect shower gift from a Mom or grandmother, great wedding gift and perfect for the nostalgia lovers in your family.
We offer it in 2 sizes: This is the Medium (12 x 24)
Leadtime is 4-6 weeks.
Details
Materials: Wood painted blackboard
Origin: Stockbridge, MA
Brand: Heirloom Meals Original